Telangana CM announces 27 per cent profit share for Singareni workers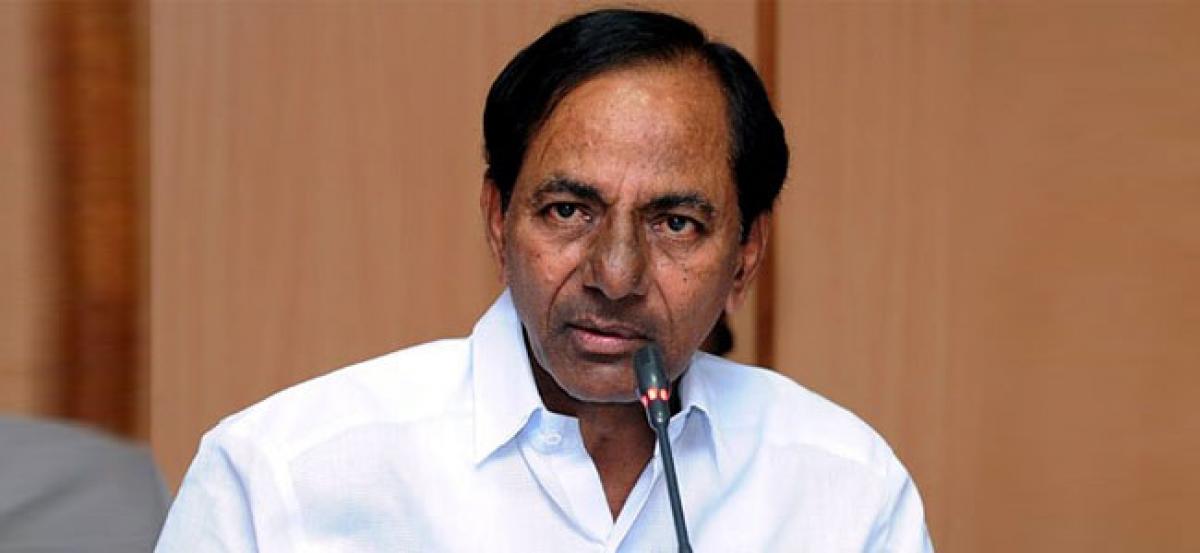 Highlights
Telangana Chief Minister K Chandrashekhar Rao on Wednesday announced 27 per cent share to the Singareni workers in the profit made by Singareni Collieries Company Limited during the financial year 201718 Last year Singareni workers have received 25 per cent profit
Hyderabad (Telangana): Telangana Chief Minister K. Chandrashekhar Rao on Wednesday announced 27 per cent share to the Singareni workers in the profit made by Singareni Collieries Company Limited during the financial year 2017-18. Last year Singareni workers have received 25 per cent profit.
Chief Ministers also announced the immediate payment of Performance Related Pay (PRP) to the Singareni officers as well as allotment of lands to them in Hyderabad for house building. PRP has been due for the last eight years. It was also announced that similar to Singareni workers, an interest-free loan of 10 lakhs will be provided to officers and other employees for house building.
Chief Minister also suggested that Singareni management and workers should not be treated as different entities and henceforth would be addressed as employees without any discrimination.
The members of coal mine officers association and Telangana Boggu Ghani Karimka Sangham (TBGKS) led by TBGKS honorary Chairperson and Member of Parliament Kavitha met Telangana Chief Minister on Wednesday. A brief meeting between Singareni officers and workers and Telangana Chief Minister was held in which few more issues were raised.
Following the meetings, Telangana Chief Minister said, "Singareni has experiences and expertise of 120 plus years in mining. Even in adverse circumstances and in different climates it has a knack to deliver goods. With the huge experience behind it in extracting coal from underground, the Singareni organization should move forward with added encouragement. The organization should expand itself to other mining areas".
Talking about Thermal and Solar Power production initiatives, the Chief Minister added, "Already the organization has entered Thermal and Solar Power production arenas. Its expertise should be utilized to extract the sand reserves and granite reserves which are available in abundance in the State. The Government is also thinking to entrust the responsibility of mining in Bayyaram Mines to Singareni Corporation. The Singareni should come out with a study paper on the areas into which it can diversify itself. The Singareni should expand multifariously into different areas utilizing its experience, expertise and working methodology."
A cheque of 1 crore rupess for the CM Relief fund for welfare of ex-armed personnel was also presented to Telangana CM by Singareni officers.
Roads & Buildings Tummala Nageshwar Rao and Finance & Planning Minister Eatela Rajender, Member of Parliament Ponguleti Srinivas Reddy along with many others were present during the meeting.