KCR held TRS emergency meeting due to Rahul Gandhi's tour success: Revanth Reddy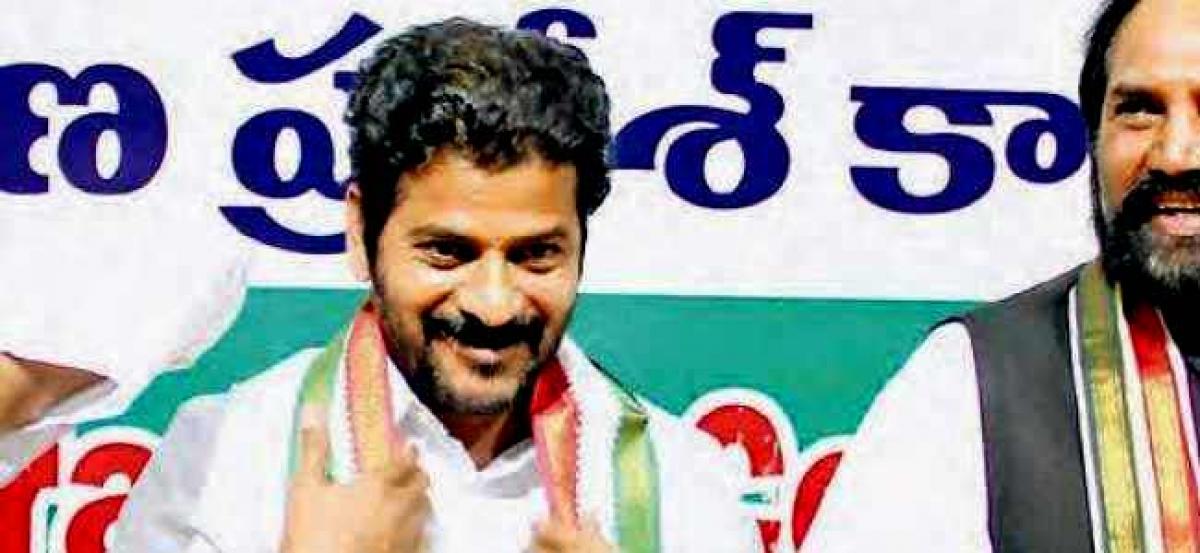 Highlights
Congress leader Revanth Reddy speaking to the media on Wednesday in Hyderabad said that Chief Minister K Chandrashekar Rao has convened a party executive committee meeting to weaken the importance of Congress President Rahul Gandhi after his tour in Telangana turned out to be successful
Congress leader Revanth Reddy speaking to the media on Wednesday in Hyderabad said that Chief Minister K Chandrashekar Rao has convened a party executive committee meeting to weaken the importance of Congress President Rahul Gandhi after his tour in Telangana turned out to be successful.
He stated that the officials of the Intelligence wing informed KCR holding a massive public meeting, 'Pragati Nivedana Sabha' on September 2 was not possible.
Revanth Reddy further claimed that a report submitted by the intelligence officials to the Chief Minister has revealed that people are against the TRS.