Lanka villages marooned in East Godavari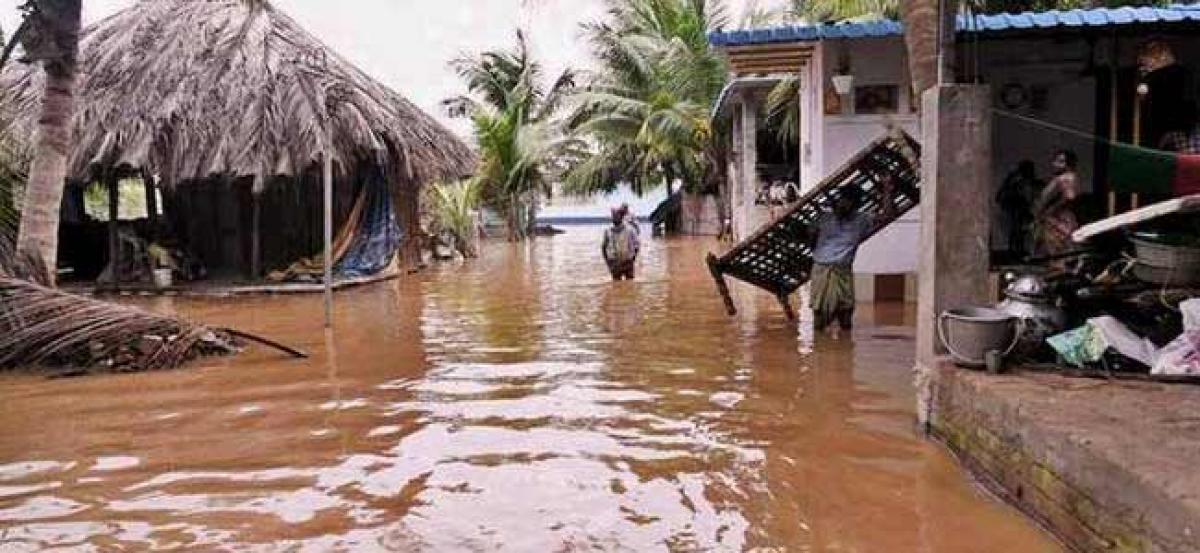 Highlights
Heavy inflows from Godavari into the Dowlaiswaram Barrage and discharges from the barrage downstream are flooding several lanka villages in East Godavari district
Heavy inflows from Godavari into the Dowlaiswaram Barrage and discharges from the barrage downstream are flooding several lanka villages in East Godavari district.
With both Gowthami and Vasista streams swelling with flood water, lanka villages in Kothapet mandal like the Baduguvani Lanka, Thoka Lanka and Narayana Lanka are marooned. The people of these villages are isolated and are forced to undertake perilous journey in a boat to reach the shores.
Farm lands and crops in Ramaraju Lanka, Uba Lanka and Gopalapuram in Kothapet mandal and Vaddeparru, Velicheru and Lankapalem in Atreyapuram mandal and Jonnada and Mulasthanam near Ravulapalem are flooded for the past four days. The farmers of Kedari Lanka are also worried as their standing crops are flooded for the past four days.