Telangana CPI Council meeting begins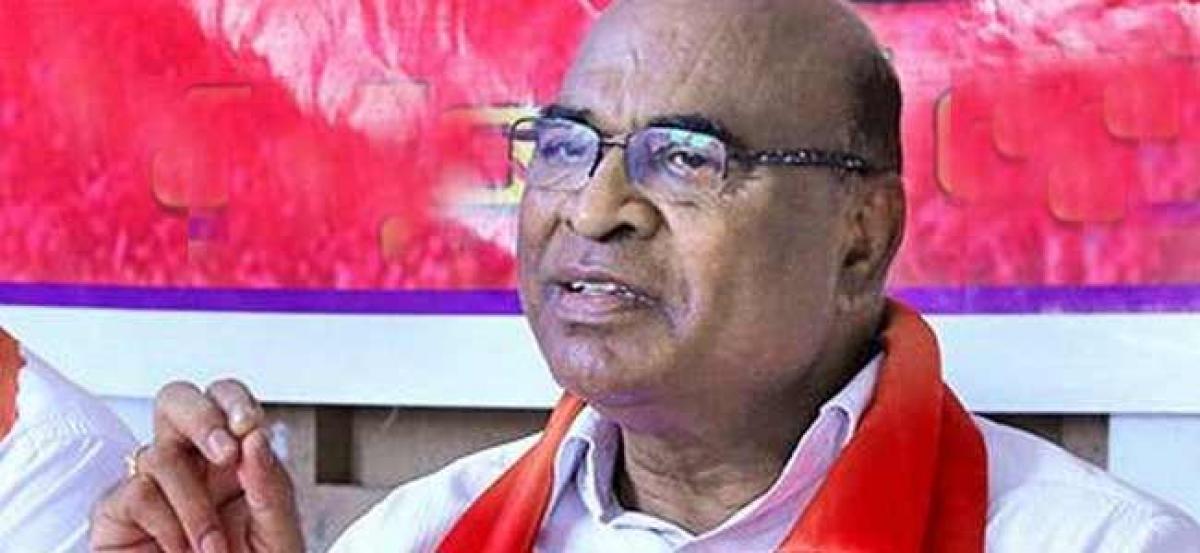 Highlights
The Telangana CPI Council meeting kicked off in Hyderabad on Friday The twoday meet has been initiated to decide the future course of action and strategy for the 2019 General Elections
The Telangana CPI Council meeting kicked off in Hyderabad on Friday. The two-day meet has been initiated to decide the future course of action and strategy for the 2019 General Elections.
Chief Guest at the meeting, CPI National Secretary Atul Kumar Anjan lashed out at the Centre for its ignorant attitude towards the flood-hit Kerala as a Communist government was at the helm in that state.
CPI state unit Secretary Chada Venkat Reddy said that the party was in favour of alliances with parties with a similar approach in Telangana to dethrone the TRS government.
He flayed Chief Minister K Chandrasekhar Rao for not believing in democratic principles as he let 31 legislators from other parties join the ruling TRS party.