Chandrababu on TDP-Congress alliance: Wait for party decision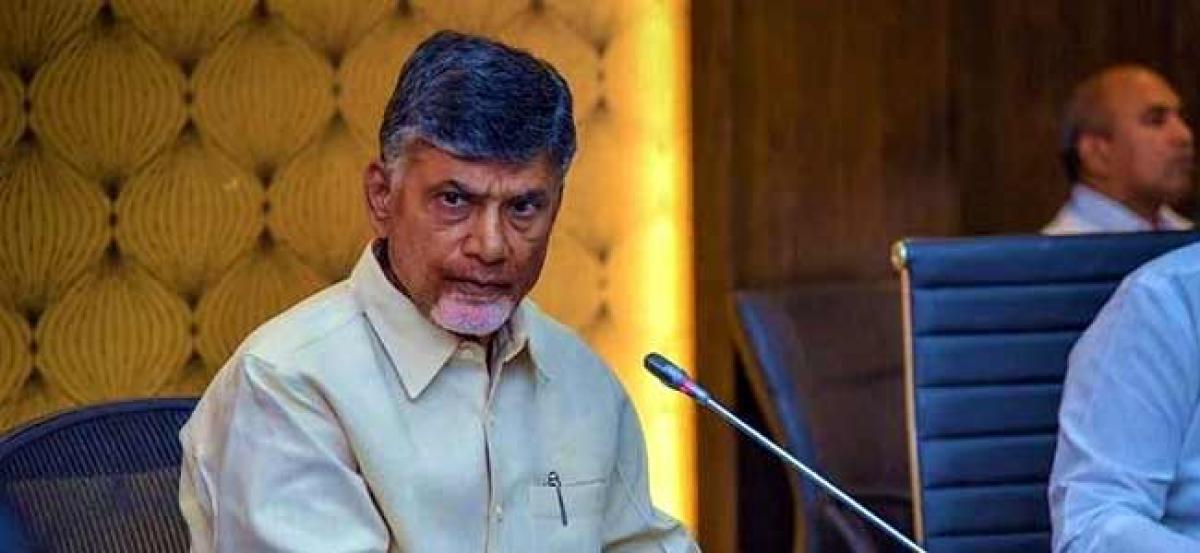 Highlights
Andhra Pradesh Chief Minister N Chandrababu Naidu reportedly warned Roads and Buildings Minister Ayyanna Patrudu and Deputy Chief Minister KE Krishnamurthy for adding fuel to the speculations that TDP may join hands with the Congress to contest the upcoming polls
Andhra Pradesh Chief Minister N Chandrababu Naidu reportedly warned Roads and Buildings Minister Ayyanna Patrudu and Deputy Chief Minister KE Krishnamurthy for adding fuel to the speculations that TDP may join hands with the Congress to contest the upcoming polls.
Chandrababu was quoted saying to The New Indian Express, "Being senior leaders in the party, how can the two leaders forget the fact that any decision on electoral alliances will be taken before elections and that too after discussing in the party Politburo. How can they go by media reports without verifying the facts and discussing within the party?"
Earlier, Ayyanna Patrudu said that the TDP was not interested in allying with the Congress and even added that he would oppose the move if that was the case. Even the Deputy Chief Minister made similar statements when he was quizzed about the issue by the local media and ruled out any alliance with Congress.