CPM stages protest over demanding bribe by Government hospital doctor in Vijayawada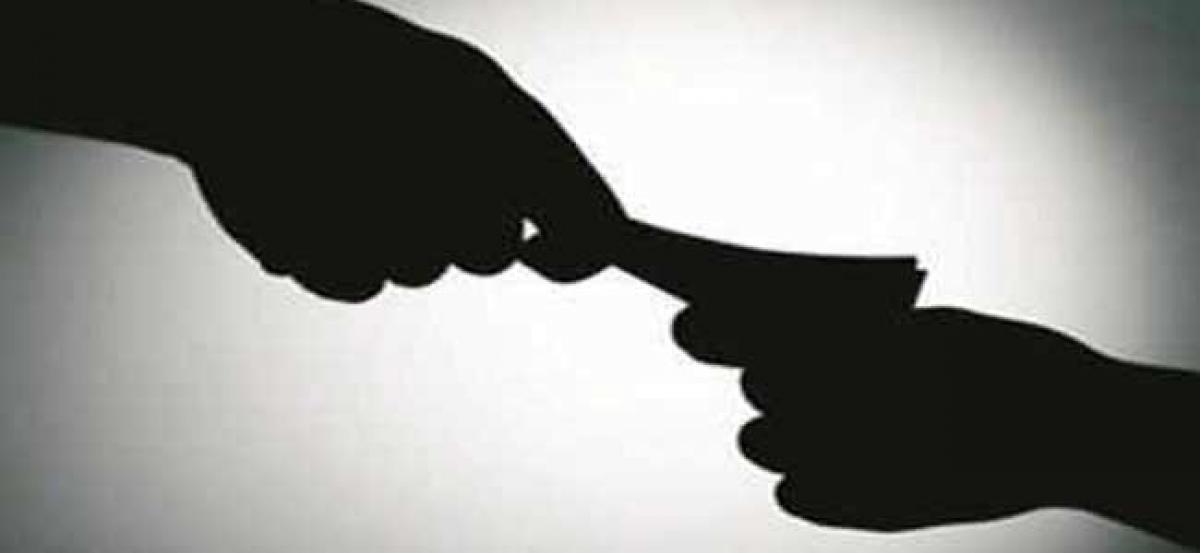 Highlights
The CPM on Monday staged a protest at the Government General hospital on Monday demanding the government to take action on doctor Srinu Naik, who had demanded Rs5000 for conducting autopsy and postmortem to a body of an auto rikshaw driver Y Siva Prasad, who died in the hospital while undergoing treatment after met with accident
Vijayawada:The CPM on Monday staged a protest at the Government General hospital on Monday demanding the government to take action on doctor Srinu Naik, who had demanded Rs.5000 for conducting autopsy and post-mortem to a body of an auto rikshaw driver Y Siva Prasad, who died in the hospital while undergoing treatment after met with accident. Siva Prasad, auto rikshaw driver, of Ayodhya Nagar, Vijayawada met with accident while riding a bike between Jakkampudi and Pipula road on August 18.
He was later shifted to the Government general hospital on August 18 and he died on August 25. The family members have asked the hospital authorities to conduct post-mortem and give the body on Sunday. But, Dr Srinu Naik has demanded Rs.5000 bribe for post-mortem. He further said the family was getting Rs.5 lakh under Chandra Beema scheme and they can give bribe of Rs.5000 without any difficulty.
However, the family members handed over Rs.2,000 as bribe. But, he was not satisfied with it and insisted for Rs.5,000. Vexed with the attitude of the doctor, the family members informed the matter to the Central TDP Mla Bonda Umamaheswara Rao,who went to the GGH and questioned the doctor Naik. Earlier, he refused to accept that he has demanded bribe of Rs.5,000. When the video recording was shown to him about the demand made by him, he confessed to the demand made by him. The CPM leader under the leadership of AP Secretariat member Chigurupati Baburao staged a protest in front of the hospital demanding action on the hospital doctor Srinu Naik on Monday.
The hospital authorities finally handed over the body to the family members after Bonda Uma seriously expressed displeasure over the bribe. Hospital superintendent Dr Babulal told the media that the doctor works under the supervision of the Government medical college and the matter was taken to the notice of the principal. Chigurupati Baburao has said the party would continue the fight till the doctor is suspended by the district administration. Government hospital is notorious for corruption and ill treatment of patients by some doctors and the staff.