Revanth lambasts KTR, KCR over early assembly polls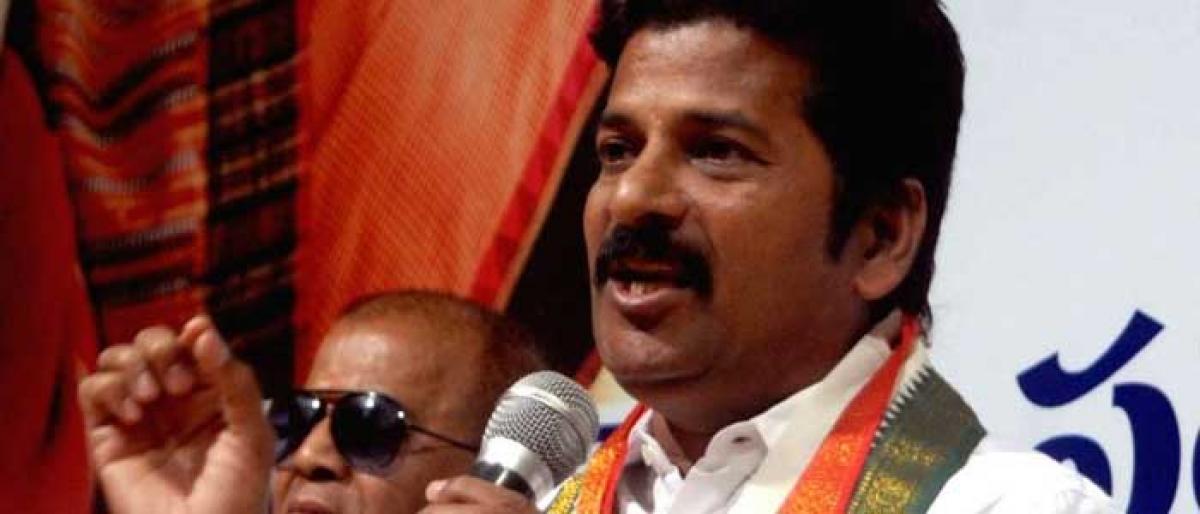 Highlights
Revanth Reddy hit back at Telangana IT minister KT Rama Rao saying that the massive public meeting Pragathi Nivedana Sabha which is scheduled to be held on September 2 is to be called as KCR Avendana Sabha
Congress leader and Kodangal MLA Revanth Reddy hit back at Telangana IT minister KT Rama Rao saying that the massive public meeting Pragathi Nivedana Sabha which is scheduled to be held on September 2 is to be called as 'KCR Avendana Sabha'.
Speaking to media on Monday, he demanded the chief minister K Chandra Sekhar Rao to make it clear to the public on holding early elections in the state. "Congress party has observed many elections in its 133 years of history and will not fear of early elections," he said adding that they will emerge victorious in 2019 general elections.
He further questioned KCR to explain the necessity of holding the elections with old voter list after the election commission has decided to draw up new voter list by January 4, 2019.
Reddy also came down heavily on the chief minister and KTR for calling on Prime Minister Narendra Modi to organise early elections in Telangana. "KCR has not met any of the union ministers and prime minister to fulfil the promises they have made during state bifurcation," he observed questioning the need of meeting the prime minister recently.