Telangana To Get 18 New Fire Stations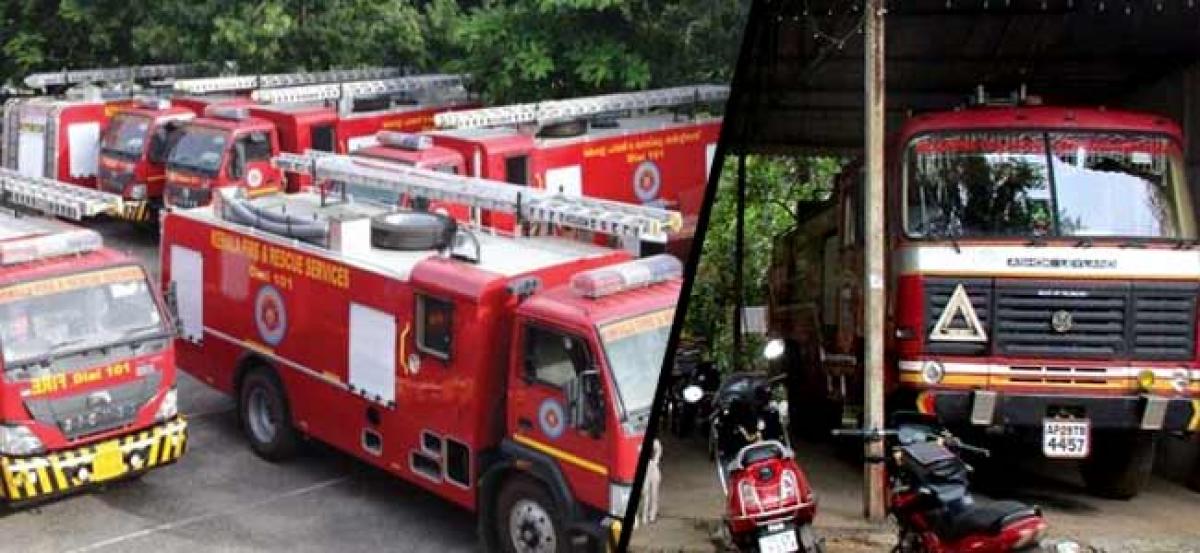 Highlights
Apart from the existing 97 fire stations and 15 fire outposts in the state, the Telangana government has sanctioned a request of Telangana state Disaster Response and Fire Services Department to install 18 new fire stations across the state These fire stations are set to be constructed over 31 districts of Telangana
Hyderabad: Apart from the existing 97 fire stations and 15 fire outposts in the state, the Telangana government has sanctioned a request of Telangana state Disaster Response and Fire Services Department to install 18 new fire stations across the state. These fire stations are set to be constructed over 31 districts of Telangana.
Speaking on the move, the regional fire officer central region V. Papaiah said that each of these fire stations will have 17 men and the sites for the construction of fire stations is yet to be decided adding that the government has directed the district officials to identify the sites.
"Of the 18 new stations, two of them will be constructed at Secunderabad cantonment and Yakutpura in the old city as these areas were reported to have numerous fire accidents," he added. The officer also said that a recruitment notification will also be released soon as each fire station will have at least 17 staff members.
V. Shekar Reddy, an official of Cherlapally fire station also said that each fire station consists one station fire officer, two leading firemen, three driver operator and 10 firefighters.