Traffic Restrictions in Hyderabad for vice-president visit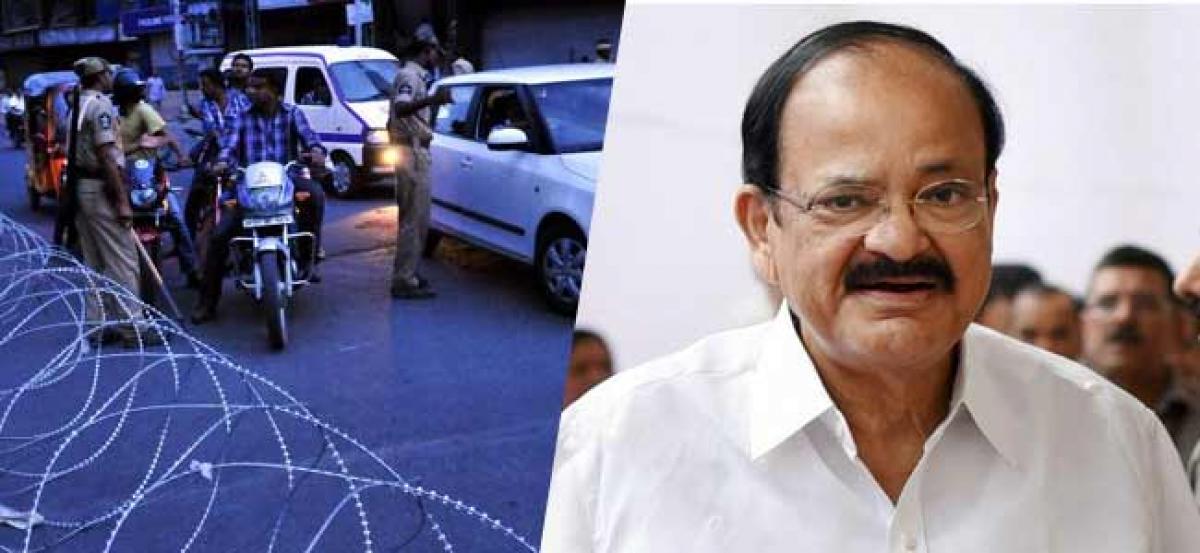 Highlights
The Hyderabad police have restricted traffc in the view of vicepresident M Venkaiah Naidu visit to the city According to police commissioner Anjani Kumar, the traffic will either be diverted or stopped at the following places in the wake of congestion expected on the roads
The Hyderabad police have restricted traffc in the view of vice-president M. Venkaiah Naidu visit to the city. According to police commissioner Anjani Kumar, the traffic will either be diverted or stopped at the following places in the wake of congestion expected on the roads.

Vehicles coming from Secunderabad and Begumpet will be stopped at the places like airport Y junction, hotel Ramada Manohar under the P&T flyover, Shyamlal building, Hyderabad public school, Begumpet flyover, CM's camp office, Panjagutta flyover, Srinagar Colony T junction, LV Prasad Eye Hospital, KBR park junction and TRS Bhavan.
The restrictions will be imposed around 1.05 pm to 1.55 pm in the city.
Altering the traffic curbs, the police commissioner requested the commuters to avoid the routes during the specific timings and take alternate routes.