Internal rift between Karimnagar TRS leaders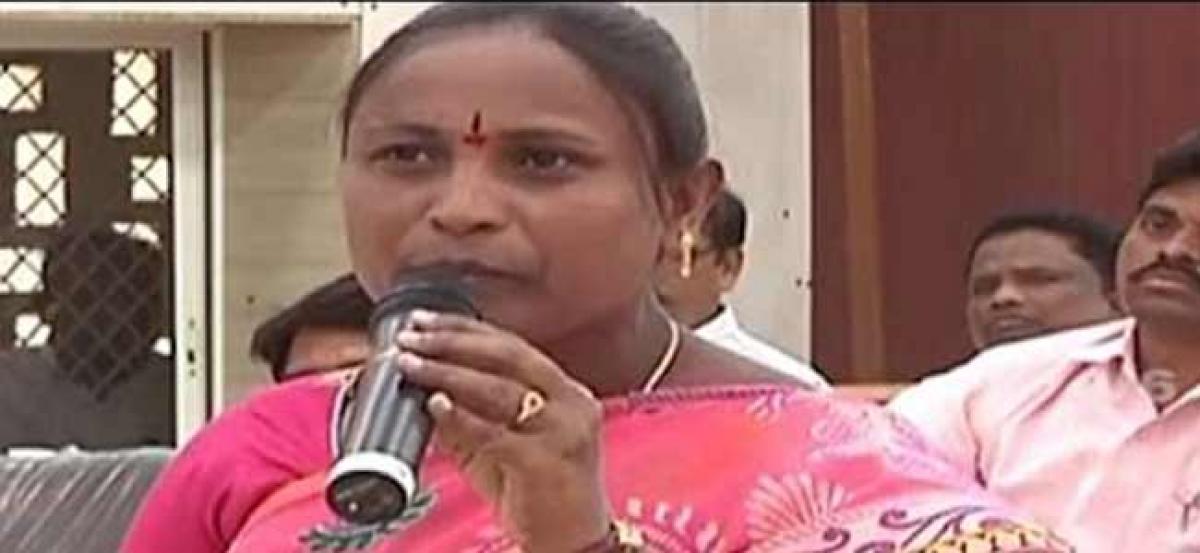 Highlights
While the state chief minister is busy in taking the decision on early elections, the TRS leaders exposed the differences among them at an inauguration ceremony of a fire station in Choppadandi of Karimnagar district
While the state chief minister is busy in taking the decision on early elections, the TRS leaders exposed the differences among them at an inauguration ceremony of a fire station in Choppadandi of Karimnagar district.
During the occasion, Choppadandi MLA Bodige Shobha pushed Arnakonda single window director Gaddam Chokka Reddy from cracking the coconut. The incident has raised the eyebrows of the leaders present at the ceremony including Finance Minister Etela Rajendar and Karimnagar MP B Vinod Kumar. Before learning what was happened at the spot, the followers of MLA and Chokkareddy raised slogans in the favour of their leaders.
The senior party leaders remained tight-lipped over the issue and consoled Chokka Reddy who broke down before them. Terming it as a big insult for him, Reddy said that he does not even have a right to crack the coconut.
Last year, MLA Shobha had not attended the oath-taking ceremony of Chokka Reddy's wife Sumalatha who is currently serving as an Agricultural Market Committee chairperson.