Smart ticketing system to make inroads Into Hyderabad transport soon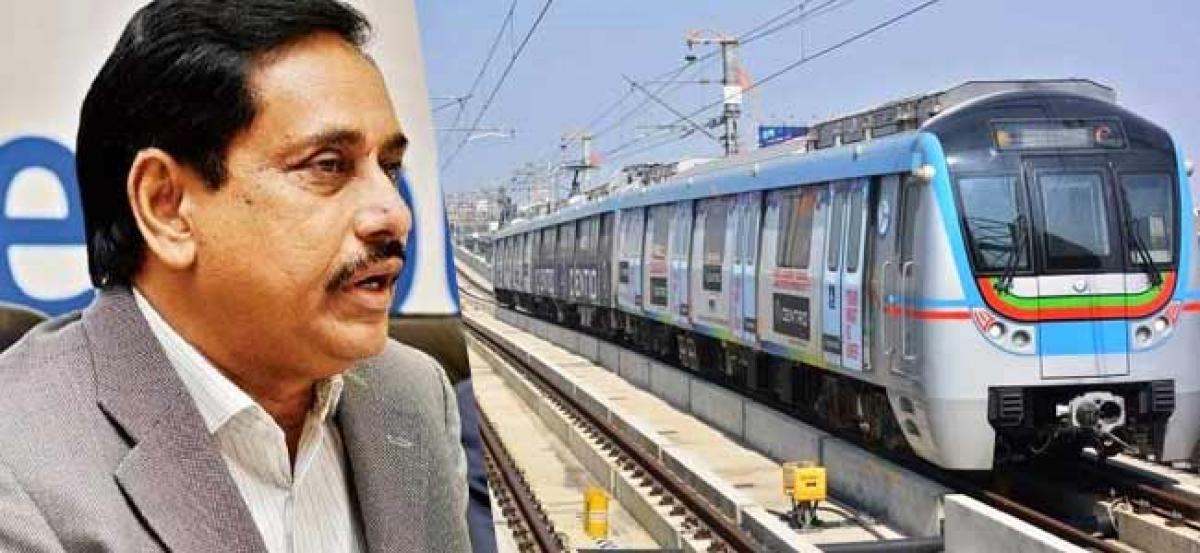 Highlights
As a part of digitalising the city, the LT Metro Rail Hyderabad has associated with State Bank of India to provide smart card ticketing system ensuring cashless travel across the city
Hyderabad: As a part of digitalising the city, the L&T Metro Rail Hyderabad has associated with State Bank of India to provide smart card ticketing system ensuring cashless travel across the city.
The smart card which is now available for Hyderabad metro rail will be soon accessible to the commuters travelling by other modes of transport in Hyderabad like RTC buses, autos, MMTS, cabs and so on.
It is learnt that the move has come up based on the instructions of chief minister K Chandrasekhar Rao to provide seamless travel to the commuters.
The officials of State Bank of India also held a meeting at TSRTC Bus Bhavan to demonstrate the functioning of the card which was attended by TSRTC MD Sunil Sharma, HMR MD NVS Reddy, RTC Executive Director Purushottam, representative of auto union Amanullah Khana and so on.