TRS cabinet meeting before Pragati Nivedana Sabha on early polls on Sept 2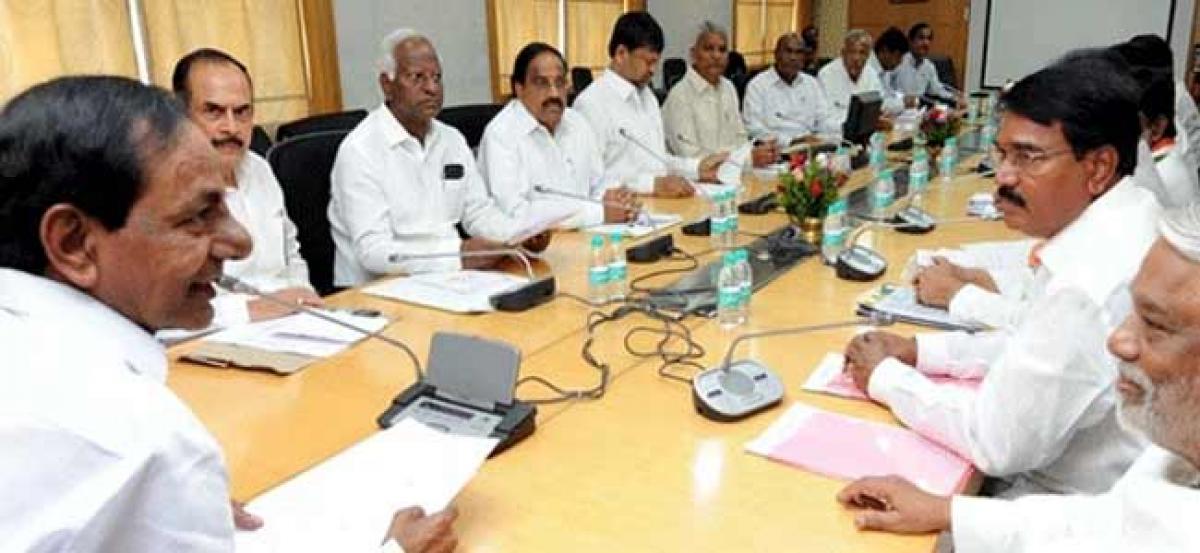 Highlights
Pragati Nivedana Sabha, which is aimed to present four years of the progress report of TRS government contains around twohour long speech of Chief Minister K Chandrasekhar Rao
Hyderabad: Pragati Nivedana Sabha, which is aimed to present four years of the progress report of TRS government contains around two-hour long speech of Chief Minister K Chandrasekhar Rao.
Before commencing the programme of the huge public meeting around 1 pm, the cabinet of TRS government has decided to go for a small meet to discuss on organising early elections in the state.
If the government is ready to go for early elections in the state, CM KCR will convey the matter to the people in the public meeting.
It is also learnt that the KCR will announce the names of TRS candidates for the upcoming polls after the public meeting.
But everything will be done if the party dissolves the assembly. To organise early elections, TRS government should submit a proposal of dissolving the assembly to the governor after a meet with cabinet ministers.