Muslim, tribal to get ministries in AP Cabinet expansion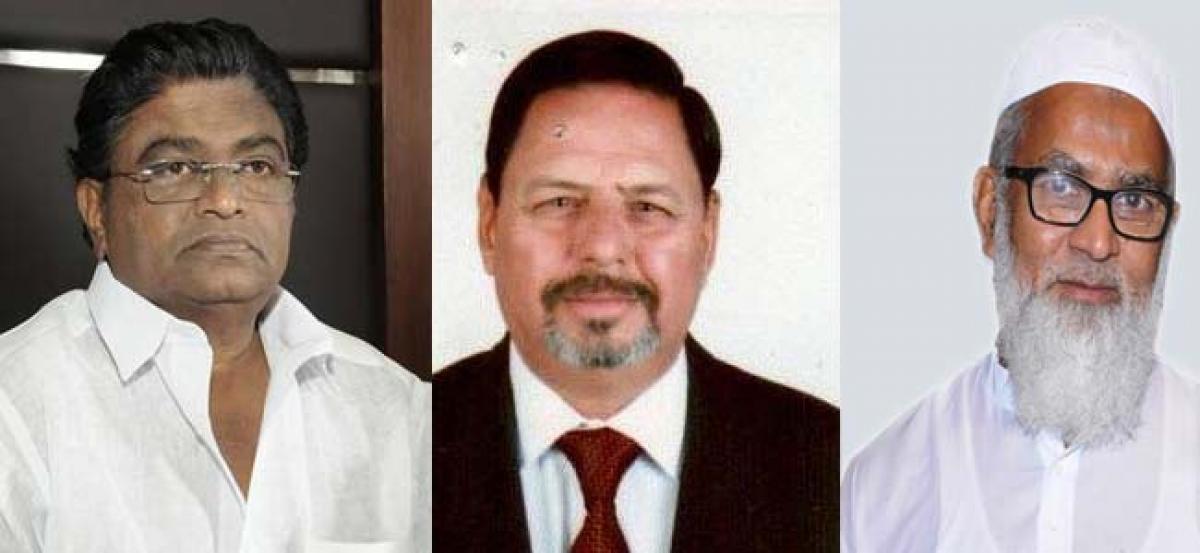 Highlights
Will two more legislators all set to become ministers, the guessing game has begun in the Telugu Desam There are speculations as to who would those lucky persons be It may be recalled that there are two vacancies in the Chandrababu Naidu Cabinet after two BJP ministers Paidikondala Manikyala Rao and Kamineni Srinivas resigned
Amaravati: Will two more legislators all set to become ministers, the guessing game has begun in the Telugu Desam. There are speculations as to who would those lucky persons be. It may be recalled that there are two vacancies in the Chandrababu Naidu Cabinet after two BJP ministers – Paidikondala Manikyala Rao and Kamineni Srinivas resigned.
Chandrababu had already indicated that one person from the minority community would be made the minister.
As for the second post, there are suggestions that it should be given to the tribals. The TDP has defectors from YSRCP like Kidari Sarweswara Rao, Giddi Eswari and Vantala Rajeswari. The TDP has only one tribal MLA who had won on its ticket. He is Mudiyam Srinivasa Rao of Polavaram. Either he or MLC Gummadi Sandhya Rani could become a minister. Let's wait and see who will be the lucky one.