Two arrested in sensational Nizam Museum theft case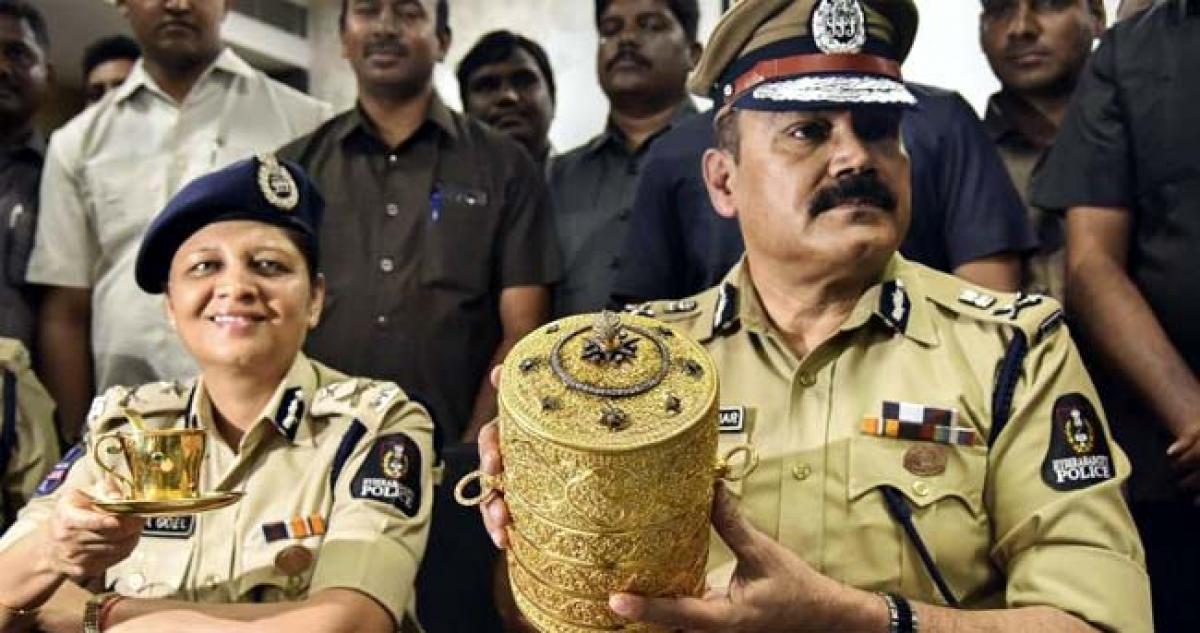 Highlights
Hyderabad police busted sensational burglary at Nizam Museum and arrested two offenders The arrests were made jointly by the south zone police and task force The police arrested two accused Mohammed Ghouse Pasha alias Khooni Pasha, centring worker and Mohammed Mubeen, welding worker and recovered 100 percent property which they theft
Hyderabad police busted sensational burglary at Nizam Museum and arrested two offenders. The arrests were made jointly by the south zone police and task force. The police arrested two accused Mohammed Ghouse Pasha alias Khooni Pasha, centring worker and Mohammed Mubeen, welding worker and recovered 100 percent property which they theft.
The thrre tier gold tiffin box studded with precious diamonds and rubies weighing about 1950 grams, Gold cup and saucer with precious stones weighing about 172 grams, Gold tea spoon weighing about 14 grams from the accused.
The theft occurred on September 3. Addressing the media, Hyderabad police Commissioner Anjani Kumar said the offenders were caught within short period of time with great effort by the Task force and CCS crime and south zone police by constituting 20 teams to nab the offenders.