Amit Shah lambasts KCR, says BJP is against 'family rule'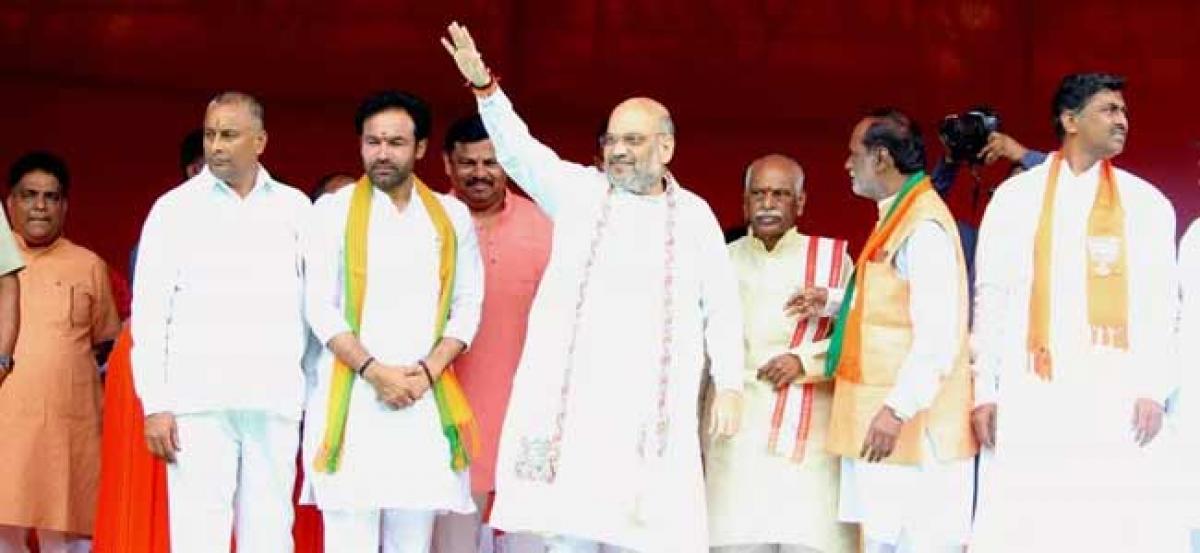 Highlights
BJP national president Amit Shah has arrived in Hyderabad to kickstart the poll campaign from Palamuru of Mahabubnagar district Before heading to the public meeting, Shah addressed a press conference at the party office in Nampally making scathing remarks at TRS government
Hyderabad: BJP national president Amit Shah has arrived in Hyderabad to kick-start the poll campaign from Palamuru of Mahabubnagar district. Before heading to the public meeting, Shah addressed a press conference at the party office in Nampally making scathing remarks at TRS government.
He said that BJP will not encourage family rule and it is against the democracy. Shah lambasted KCR saying that he wondered when the TRS supremo who earlier backed the concept of one nation-one election has now announced early polls in the state.
Coming down heavily, he hit out at KCR for not fulfilling the promises he made in election manifesto in 2014 which include making a Dalit as chief minister of the state. He also lashed out him for wasting public money on going for early polls in the state.
tags: amit shah, KCR, amit shah on KCR, amit shah comments on KCR, amit shah press conference,amit shah public meeting, mahabubnagar, palamuru.