Nallala Odelu pulls a U-turn, backs TRS and Balka Suman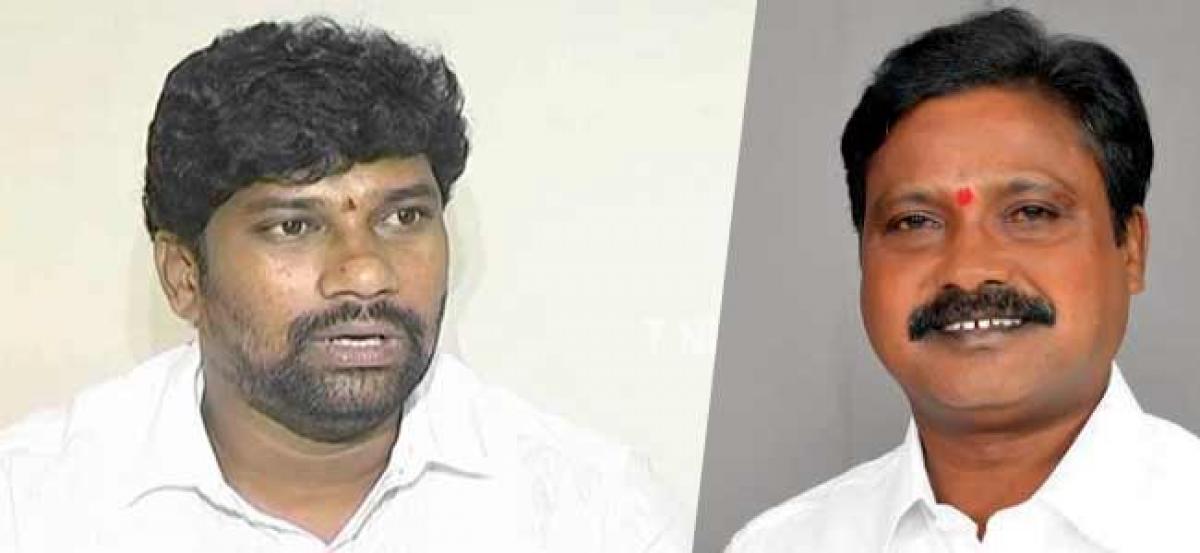 Highlights
After a miniwar, TRS MLA Nallala Odelu extending his support to Balka Suman saying that he would strive for the victory of TRS in the forthcoming elections
After a mini-war, TRS MLA Nallala Odelu extending his support to Balka Suman saying that he would strive for the victory of TRS in the forthcoming elections.
Odelu who was denied party ticket by the TRS government protested against KCR by locking up himself at his home for over 14 hours. He even threatened to take an extreme step if the party chief does not offer him a ticket. In another incident, a follower of Odelu attempted self-immolation in Balka Suman's rally which caused burn injuries to around 16 people.
On learning his moves against the TRS party, KCR called on Nallala Odelu asking him to mend his ways.
After the meeting, Odelu said that KCR asked him to work for the development of the party. He further said he will be loyal to TRS party whether he is given a ticket or not.
Odelu was among the two MLAs who was not given party ticket along with Andole MLA Babu Mohan. KCR had announced the list of 105 candidates of September 6 and will soon disclose the names of other 14 candidates.