After caterpillar, customer finds insect in chocolate cake at IKEA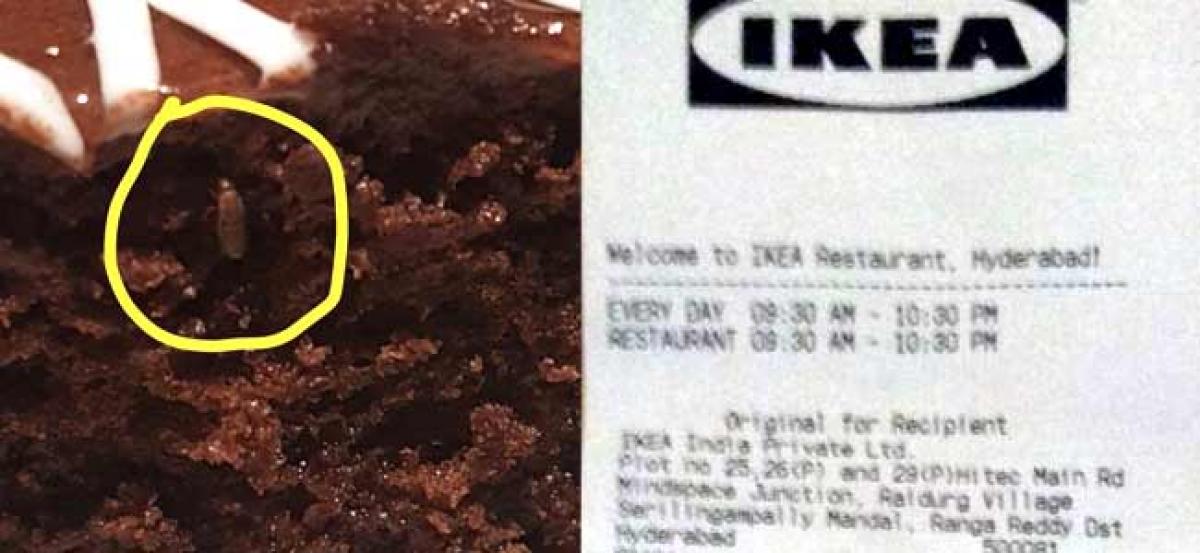 Highlights
In yet another incident after a customer found a caterpillar inside veg pulav at IKEA, another customer shared a tweet that he has found an insect crawling inside the chocolate cake that he ordered on September 12
Hyderabad: In yet another incident after a customer found a caterpillar inside veg pulav at IKEA, another customer shared a tweet that he has found an insect crawling inside the chocolate cake that he ordered on September 12.
The customer alleged that he had found a fly in the brown chocolate cake which he ordered for his daughter. He also shared the video of it along with the bill.
#Ikeahyderbad I found an insect inside the chocolate cake which came out while my daughter was eating the cake at IKEA store today in Hyderabad. https://t.co/zrQnMX8rOI @TV9Telugu @KTRTRS sir @hydcitypolice @THHyderabad @Abnandhrajyothi pic.twitter.com/9rtQduiiV7 pic.twitter.com/UOqSB72ETs

— Kishore2018 (@Kishore20181) September 12, 2018
Few days after he shared another tweet saying that the GHMC has not responded to his complaint. However, the GHMC later imposed Rs 5000 fine on swiss furniture store.
Responding to the customer's complaint, IKEA on Thursday apologised for the unfortunate experience and assured not to repeats such incidents from occurring in future.
September 12, 2018