New Homes to Battle the old Problems – Kerala Floods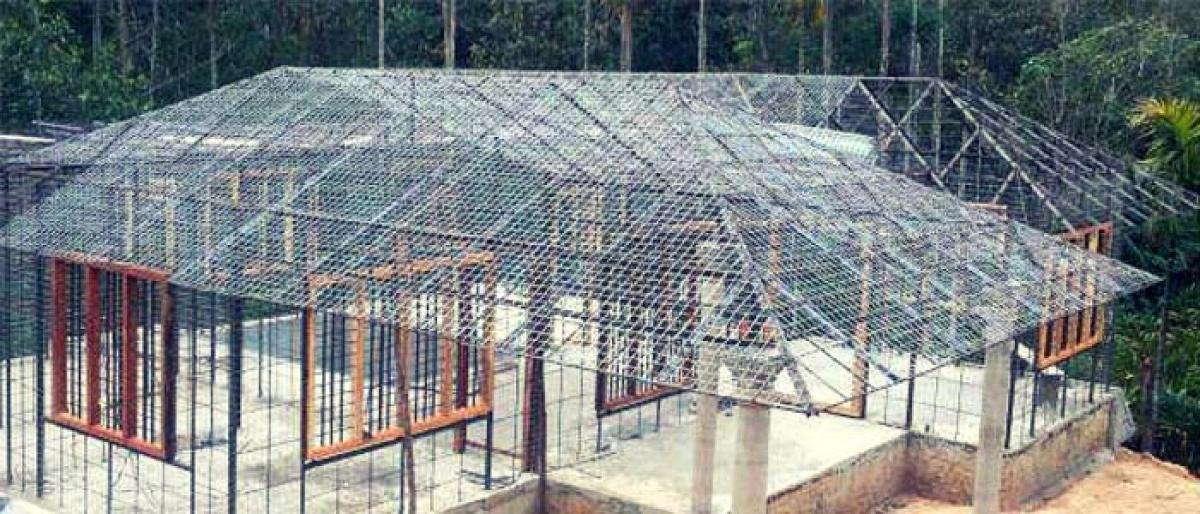 Highlights
After what has been one of the deadliest floods that Kerala has ever experienced, people of Kerala are up and running for housing solutions Administration and the NGOs have all got engaged in plans to create houses with safety at lower costs The plans are to build temporary shelters and permanent yet rapidly deployable houses
​Kozhikode: After what has been one of the deadliest floods that Kerala has ever experienced, people of Kerala are up and running for housing solutions. Administration and the NGOs have all got engaged in plans to create houses with safety at lower costs. The plans are to build temporary shelters and permanent yet rapidly deployable houses.
The temporary shelters which are said to be 650 in number have been coming up in the district with help from the NGOs. Additionally, there are about 328 temporary shelters by Project Visions to be brought out of which 252 are in the Panamaram district panchayat. These shelters will be of 150 square feet space made of Trafford GI Sheet for roofing supported by steel pipes. Each shelter which be covered by the Bamboo will be costing 20,000 with manual labour. The national coordinator of Project Vision Sibu George talks about the organization being able to build 450 such houses during Nepal earthquake in 2015. These Shelters which can be completed in a day are expected to be handed over to the public in a month.
Apart from this Kozhikode-based NGO is in all plans to build 60 prefabricated permanent houses costing 4.5 lakh each. The prototype for the same was handed over on Tuesday. The direct administration had assigned the tasks of building houses to both Project vision and SEEDS (Sustainable Environment and Ecological Department Society) an NGO based in New Delhi.
The difference here in the shelters to be given out by SEEDS is that, these houses will be having wooden walls along with galvanised sheets roofing.

Ajaya Kumar.V, Project Manager of SEEDS spoke about the structure of houses and he says that houses are built in the space around 260 sq ft and each one would cost 60,000. Ajaya Kumar the district collector said that these houses would be only used for maximum one year and are to be treated as transitional shelters before Govt would build permanent houses and hand over to people.
In other story, NGO from Kozhikode had built a two bedroom house in 560 sq ft in association with Urvi foundation and it was handed over to Kalathingal Fathima of Aram Mile in Pozhuthana panchayat on Tuesday. This single house is at four feet high elevated floor design to make it flood proof and has got cement fibre board for all the walls. House which got completed in 15 days had costed 6.25 lakh.