Prabodhananda issue: JC dares police officer for a duel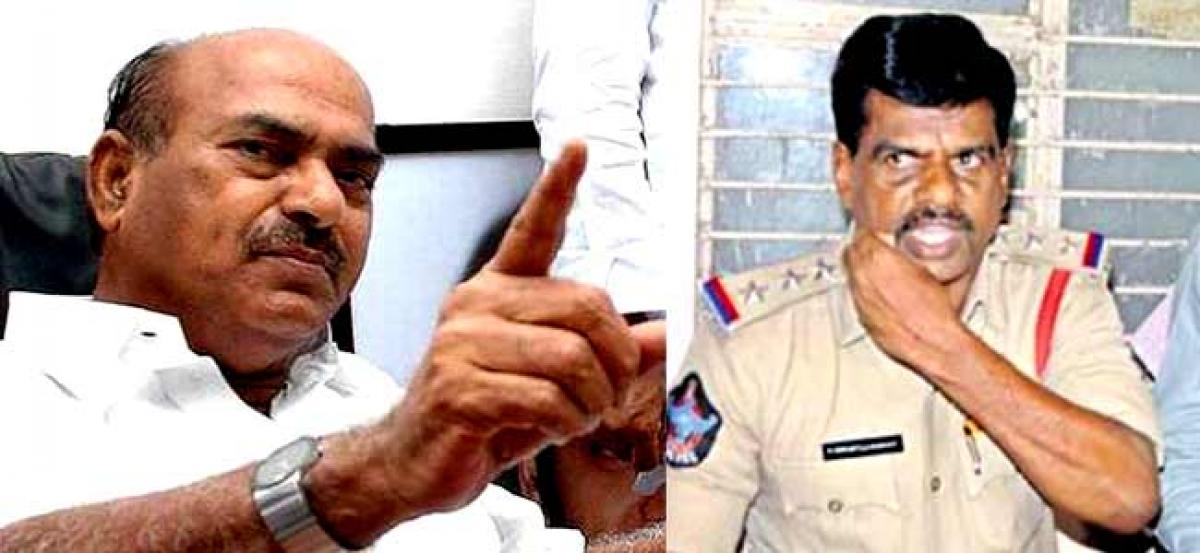 Highlights
The war of words between Anantapur MP JC Diwakar Reddy and the Anantapur police is hotting up Taking a serious note of Police Officers Association secretary Madhavs comments that he would cut the tongue of the MP if he abused the police, JC said he was ready to come any place of Madhavs choosing for a faceoff with him
Anantapur: The war of words between Anantapur MP JC Diwakar Reddy and the Anantapur police is hotting up. Taking a serious note of Police Officers Association secretary Madhav's comments that he would cut the tongue of the MP if he abused the police, JC said he was ready to come any place of Madhav's choosing for a faceoff with him.
"I shall leave my political baggage and you leave your police job. Let's face each other and see who wins," said JC. He said he was going abroad on September 25 and that he would like the duel to happen before than. He said in the Prabodhananda issue, the police did not do their duty properly. They ran away from the place like cowards.
He said the police behaved like eunuchs. Stating that he was ready to apologise, he said that he was deeply unhappy that the police abdicated their responsibility. Referring to CI Madhav, he said Madhav should remember the times he made rounds of him in the past. He said he would lodge a complaint against Madhav to the police higher-ups.