Special trolley readied for Khairatabad Ganesh idol immersion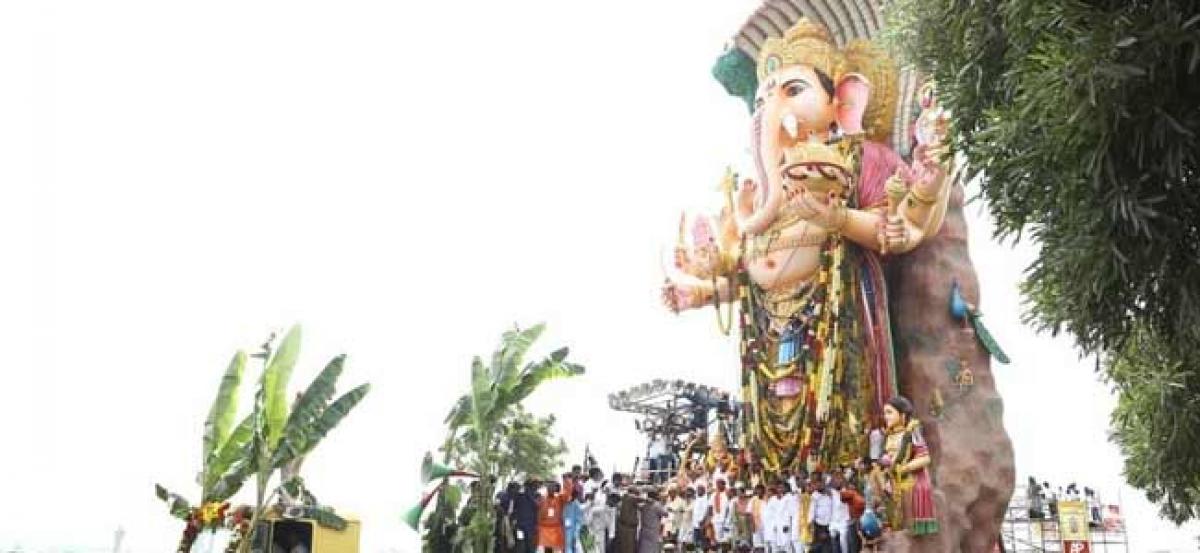 Highlights
A special trolley which is used to lug the huge Khairatabad Ganesh idol has been undergoing welding works for Ganesh immersion processionThe officials working in a mechanical division of the Irrigation department will carry out the repair works every year
A special trolley which is used to lug the huge Khairatabad Ganesh idol has been undergoing welding works for Ganesh immersion procession.
The officials working in a mechanical division of the Irrigation department will carry out the repair works every year.
"It will a day to repair the trolley and another four hours of welding works will be done after placing the idol on it," said an officer adding that the welding will be removed while immersing the vehicle in the water.
The Khairatabad Ganesh Utsav Committee is planning to make a trial run of the trolley today for the procession around 1 am.
It is learned that the committee is using the same trolley for the Ganesh immersion from the last 25 years.
Every year they repair the vehicle and place the 48 tonnes of gigantic Ganesh idol on it with the help of a crane. The Ganesh shobayatra will be carried on the trolley during the procession.