Annamalai University professor bags "Best Presentation Award" from ICRISAT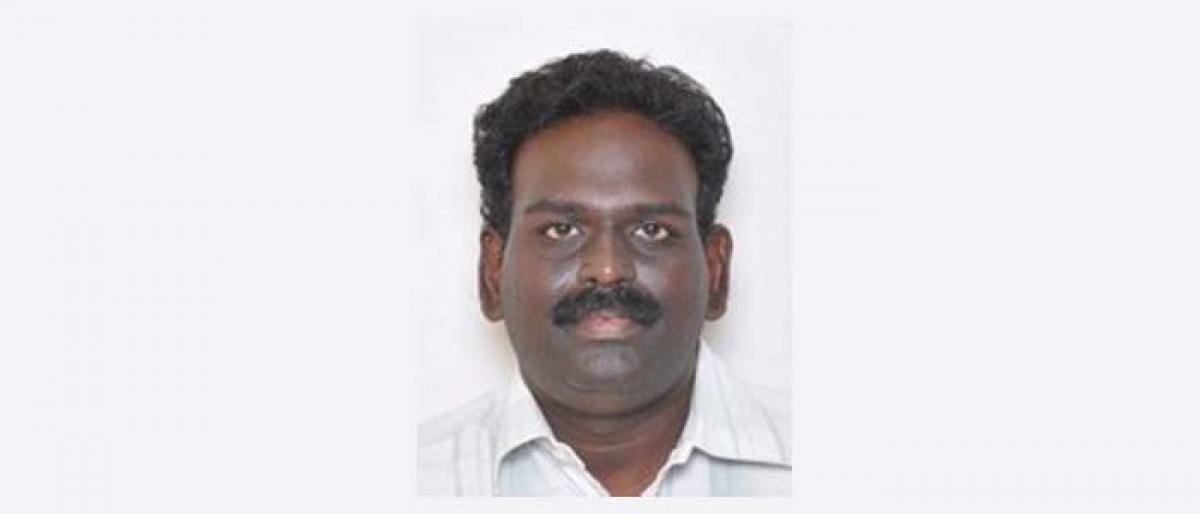 Highlights
ICRISAT director general acting Peter Carberry and deputy director general Kiran K Sharma presented an award to Professor T Raj Pravin for his presentation on artificial intelligence to combat natural vagaries in coastal Tamil Nadu
Puducherry: International Crop Research Institute for Semi-Arid Tropics (ICRISAT) director general (acting) Peter Carberry and deputy director general Kiran K Sharma presented an award to Professor T Raj Pravin for his presentation on 'artificial intelligence to combat natural vagaries in coastal Tamil Nadu'.
Assistant professor in the department of agricultural extension, Annamalai University, T Raj Pravin won the award at a two-day symposium jointly organized by the agricultural wing of Dow Dupont on using artificial intelligence in solving climate change issues for farm scientists.
The symposium was attended by Researchers, extension professionals and research scholars where the best research concepts were called for presentation. In-depth discussions were also held about plant breeding, new biotechnologies and innovative approaches to overcome biotic and abiotic stresses.