LB Nagar - Ameerpet metro services to begin today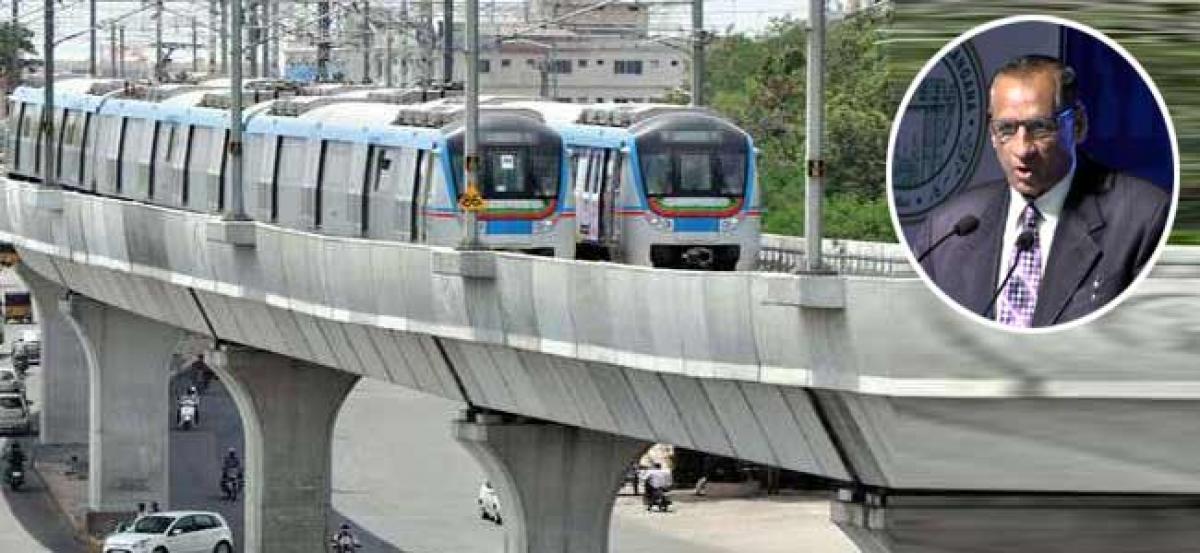 Highlights
LB Nagar Ameerpet stretch of red corridor with 17 metro stations to be opened today by the governor ESL Narasimhan at 1215 pm And the services will be available for the public from the evening
Hyderabad: LB Nagar - Ameerpet stretch of red corridor with 17 metro stations to be opened today by the governor ESL Narasimhan at 12.15 pm. And the services will be available for the public from the evening.
One of the longest stretches amongst the metro lines, passengers can travel directly from LB Nagar to Miyapur covering 29 km of corridor-I without interchanging the train and the estimated time is 52 minutes.
The metro patronage which recently touched 2 million mark is speculating that there would be a rise in the metro patronage with the opening of the LB Nagar - Ameerpet route.
The fare between LB Nagar to Ameerpet is learned to be Rs 45.
The stretch passes through MGBS which has been developed as Interchange Metro Rail station is reported to be one of the biggest metro rail stations in Asia. This station connects the corridor -1 (Miyapur-LB Nagar) and upcoming corridor-II (JBS-Falaknuma).
"In the wake of traffic in the future, the MGBS has been developed with all the facilities. It has 58 main pillars and 6 grids spreading over 140 metres of length and 45 metres width," said HMR managing director NVS Reddy.