PIL filed against Chandrababu, Lokesh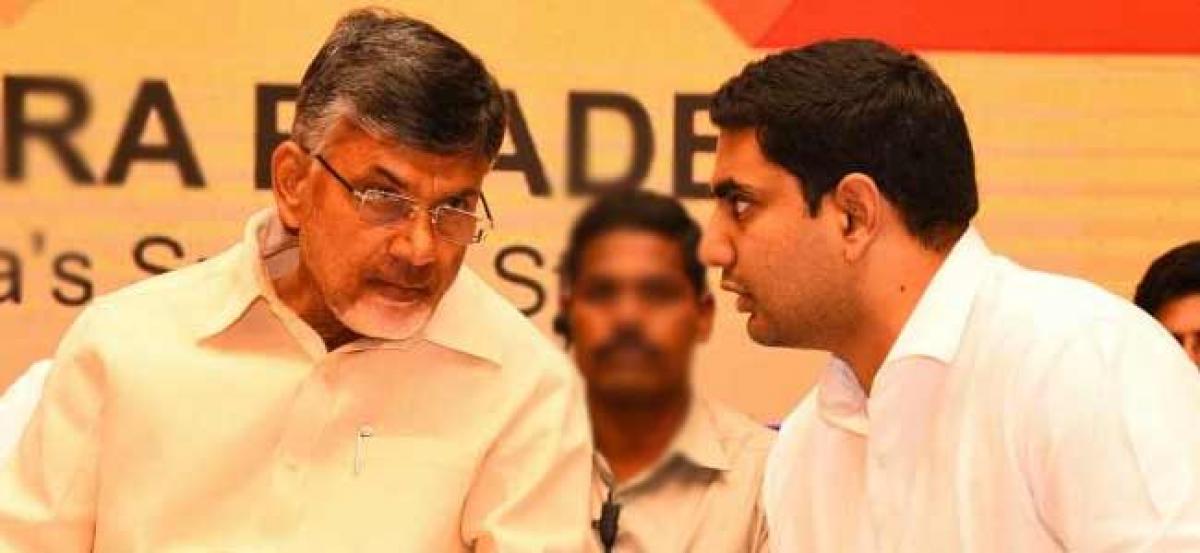 Highlights
In a sensational incident, an advocate from Krishna district has filed a PIL against AP CM Chandrababu Naidu and his son and minister Nara Lokesh The PIL has made startling allegations against Chandrababu and his son
In a sensational incident, an advocate from Krishna district has filed a PIL against AP CM Chandrababu Naidu and his son and minister Nara Lokesh. The PIL has made startling allegations against Chandrababu and his son.
According to lawyer Shravan Kumar, Chandrababu, Lokesh and AP Non-Resident Telugu Society CEO Vemuri Ravi Kumar have siphoned off Rs 25000 crore in a scam. He said in a planned operation, they changed the rules and got kickbacks in a quid pro quo from the land allotees.
The rules were changed in such a way that the clearance of files was on a fast track. The PIL demanded a probe and sought action against the culprits.