Hyderabad: Challan for smoking cigarette in public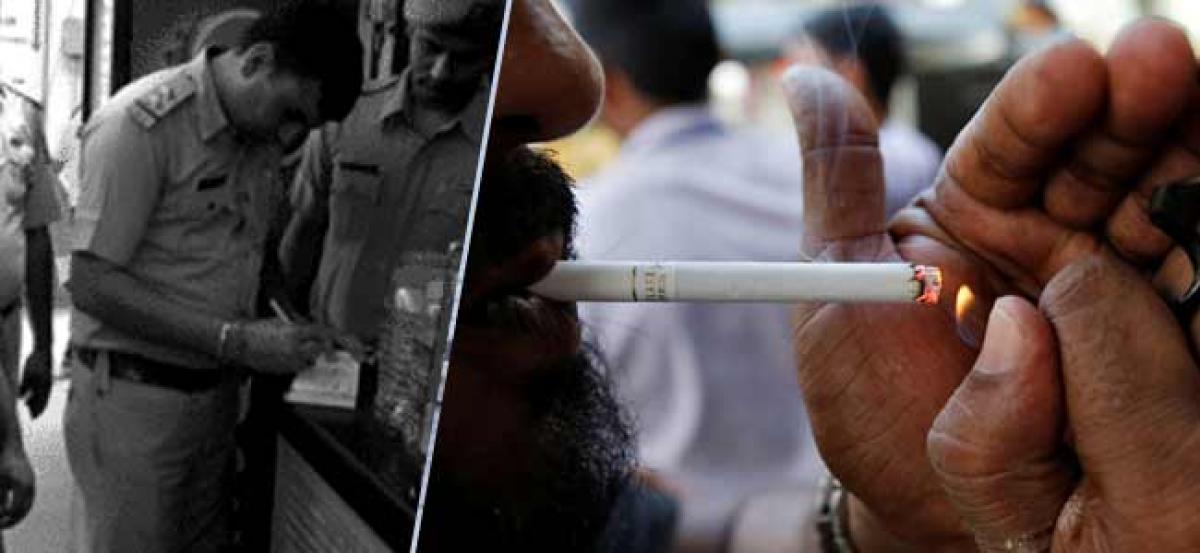 Highlights
Challans were issued to the 22 people smoking and chewing tobacco on the roads including tobacco vendors on Wednesday
Hyderabad: Challans were issued to the 22 people on the charges of smoking and chewing tobacco on the roads including tobacco vendors for selling them on Wednesday.
The Punjagutta police along with Telangana Tobacco technical officer S. Nagaraju, Mass Media officer J. Ramulu, doctor Anusha, central ministry affairs deputy director Rana, technical director Govind Tripati conducted raids on panshops, bars for selling tobacco and imposed fine on them. The officers also issued a challan for the people smoking in the public area.
Of the 22 people, there are two minors in the list, said police. While issuing challan, the officers notified the vendors not to install panshops nearby school premises. They also said that the bars are permitted to sell only alcohol not cigarettes.
The officers also booked cases against the several panshops for selling nicotine and pan masala which were banned in the state.