Hyderabad: Private schools bandh tomorrow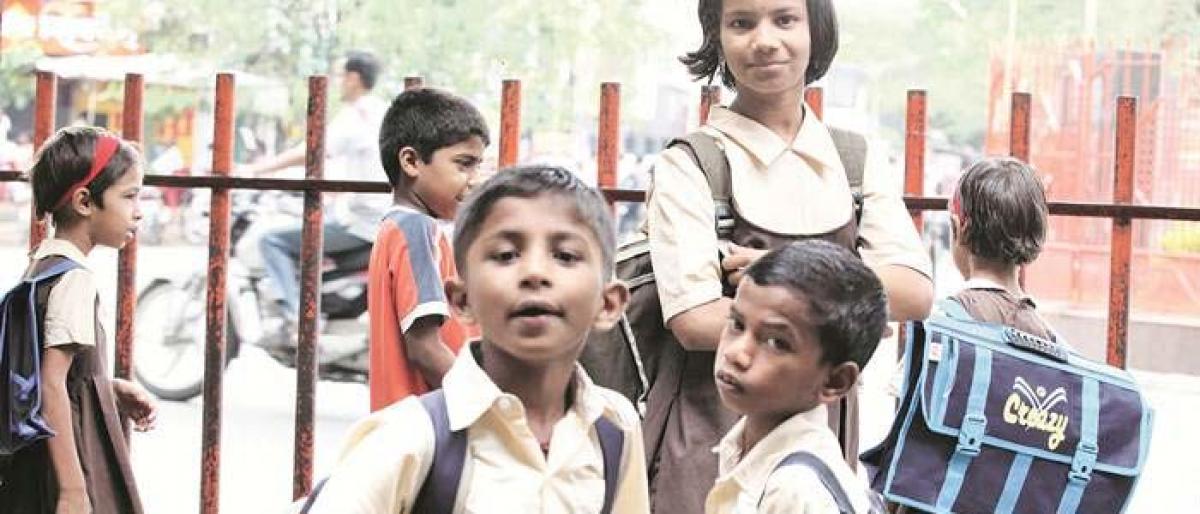 Highlights
Protesting against the state demand to produce NOC from fire and traffic departments to the schools, the Telangana Recognised School Management Association TRSMA called on bandh tomorrow
Protesting against the state demand to produce NOC from fire and traffic departments to the schools, the Telangana Recognised School Management Association (TRSMA) called on bandh tomorrow.
Joining the protest, all the private schools in the Telangana to remain shut tomorrow.
The state has asked the private schools to submit NOCs ascertaining the schools are running under necessary safety measures.
"If the state wants the private schools to produce NOCs the same should be implemented on government schools," said Hyderabad TRSMA president S Madhusudhan Reddy adding that it is impossible for the schools to follow these rules.
Reddy also said that around 10,000 schools in the state will take part in the protest.