Lucknow techie death: Rajnath speaks to Adityanath, seeks strong action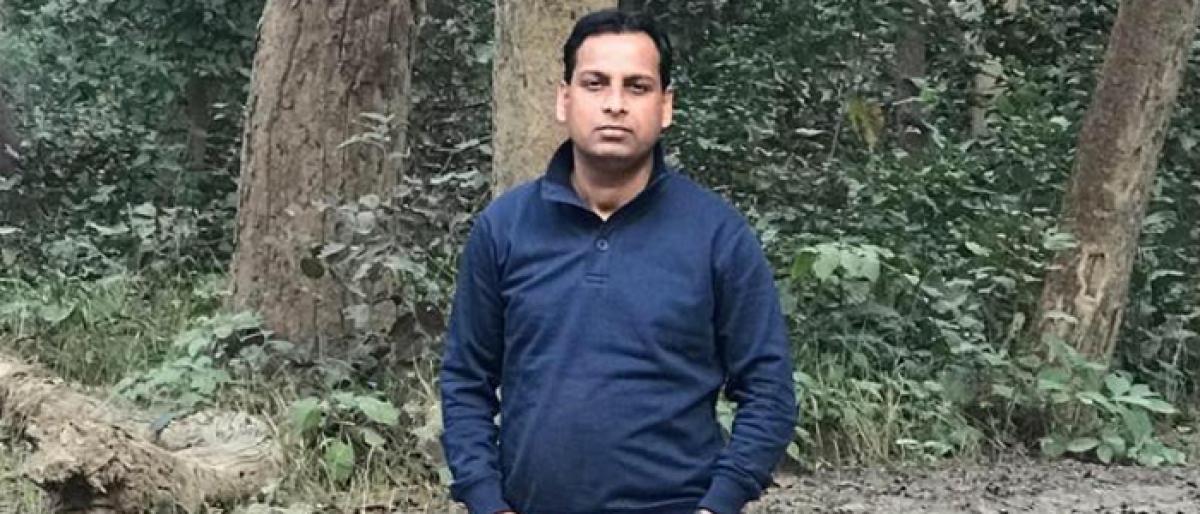 Highlights
Union Home Minister Rajnath Singh Saturday spoke to Uttar Pradesh Chief Minister Yogi Adityanath and asked him to take effective action in connection with the killing of man allegedly by police in Lucknow
New Delhi: Union Home Minister Rajnath Singh Saturday spoke to Uttar Pradesh Chief Minister Yogi Adityanath and asked him to take effective action in connection with the killing of man allegedly by police in Lucknow.
The 38-year-old Vivek Tiwari was shot dead early Saturday morning by a policeman when the former allegedly refused to stop his car for checking in Lucknow's posh Gomti Nagar neighbourhood, police said.
"Spoke to Chief Minister Yogi Adityanath in connection with the Vivek Tiwari case in Lucknow. I have asked the chief minister to take effective and just action in the matter," the home minister tweeted in Hindi.
A home ministry official said that during the telephonic conversation, Singh asked the chief minister to take strong action so that justice can be delivered to the victim.
The home minister represents Lucknow in the Lok Sabha.
Two constables were arrested on the basis of an FIR lodged by Apple executive Vivek Tiwari's colleague Sana Khan, who was travelling with him.
Chief Minister Yogi Adityanath said a CBI inquiry will be recommended if needed.
Hours after the 1.30 am shooting, Uttar Pradesh Director General of Police O P Singh called it a criminal act and said the two constables will be dismissed from service.
Senior Superintendent of Police (SSP) Kalanidhi Naithani said the policemen on patrol duty had asked Tiwari to stop the SUV, which had hit their motorcycle and injured them.
Constable Prashant Chaudhary noticed "suspicious activity" and opened fire when Tiwari allegedly tried to speed away. A bullet pierced the windscreen as the car rammed into a pillar, police said.