India's digital foundation stronger than other emerging economies: Dell EMC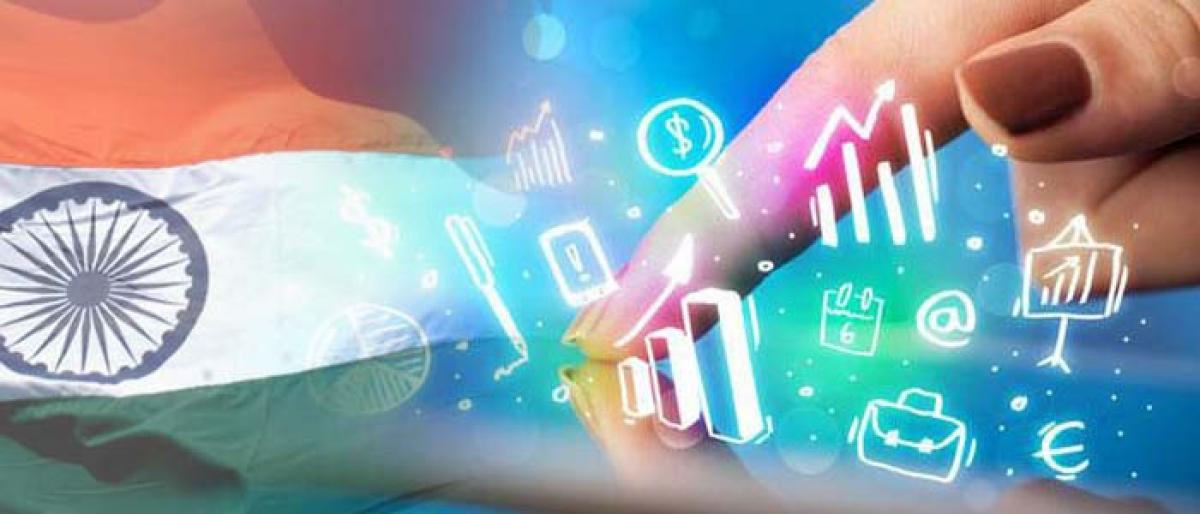 Highlights
With the push for financial inclusion, Aadhaar and mobile communication, India has put in place a foundation for digital transformation that is now stronger than that of any other emerging country
​Bengaluru: With the push for financial inclusion, Aadhaar and mobile communication, India has put in place a foundation for digital transformation that is now stronger than that of any other emerging country, says a top executive of Dell EMC, part of Dell Technologies.
"So you now have a way to transact money digitally, you have a way to communicate with each other digitally and you have a way to be identified digitally. This is a very, very strong foundational layer," Amit Midha, President, Asia Pacific and Japan Commercial, Dell EMC, told IANS in an interview.
"A combination of these three initiatives will continue to create positive results for the society for decades to come. I think this will yield results in many ways that we have not seen yet," Midha said, adding that many of the advanced societies also do not have such a strong digital foundation as India has.
The challenge for India, according to Midha, is to reform the education system in the right way so that it can produce the right kind of talent needed for the country's digital future.
"What we are most excited about is India's role as a source of innovation. At the moment, the quality of talent here is fantastic. New problems of a global nature are getting solved by the talent pool in India," he added.
In the largest technology merger in history, Dell and EMC joined forces in 2016 to become Dell Technologies that provides the essential infrastructure for organisations to build their digital future, transform IT and protect information.
In India, the company counts among its customers some of the country's biggest organisations, including the State Bank of India.
"India is one of the top 10 countries for Dell Technologies. It is growing nicely. We expect this digitisation trend to continue and our revenue growth on the back of it to continue as well," Midha said, without disclosing the contribution of India to its overall revenue which is slated to exceed $80 billion in the current fiscal.
For the second quarter of this fiscal, Dell Technologies reported revenues of $22.9 billion, registering a robust double-digit growth of 18 per cent from the prior period.
"Our PC business and client business grew at 13 per cent. Our server and networking business grew 34 per cent. Our storage business grew 13 per cent," Midha said.
"Our double-digit growth across the board suggests that customers are investing on their digital future," he said, adding that Dell Technologies too transformed over the years to stay relevant to the businesses that it wants to help transform.
"I think our turnaround started in 2013 when we went private. We started investing more in R&D; we invested in sales and services; and we increased the speed of decision-making," he said.
Midha, who also serves as a member of the Board of Directors of the US-India Strategic Partnership Forum (USISPF), which aims to foster a deeper strategic and economic cooperation between the two countries, added that Dell Technologies was committed to the India market for the long term.
"I want to make sure our India business continues to gain share and grows faster than the market. We are focused on creating more digital leaders in the country," he added.
On India's current emphasis on data localisation -- as evidenced from the draft national e-commerce policy and the Reserve Bank of India's recommendation for all foreign payment firms -- Midha said that Dell Technologies was ready to help the country achieve its digital transformation goals according to the policy decisions that the country takes for itself.
Data localisation refers to storage of data generated in the country in a device which is physically present within its borders.
"Many countries have their unique situations in which they decide their policies. We will support customers no matter how policies are made. If you need to localise data, we will help you localise," Midha said, while emphasising on the importance of having in place a data protection regime in the country.
On reports of Dell Technologies planning to go public again, the business leader, without confirming or denying the plan, said that a financial exercise to recapitalise the company was on.
"Whether this transaction happens or not, it will not change how we run our business. We are recapitalising, but it does not change in any way what we are focused on, where we are focused on," Midha said.
"Do you know what happens to the companies that don't change over a long period of time? They just disappear," he said.