TRSV meeting today at Telangana Bhavan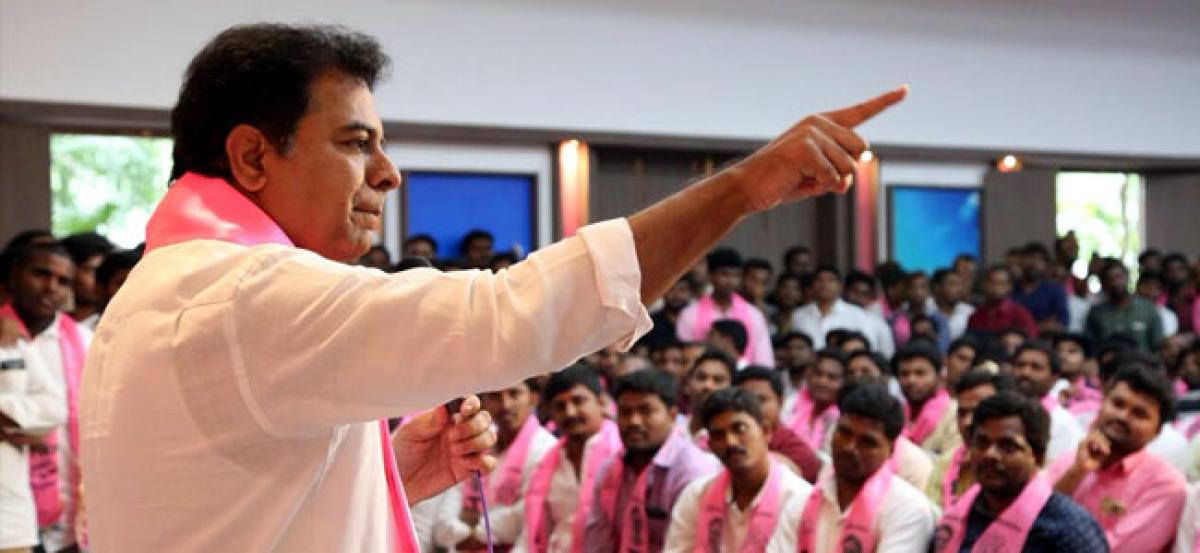 Highlights
The Telangana Rashtra Samitha Vidyarthi Vibhag TRSV to hold a meeting today at Telangana Bhavan with the IT and Industries minister KT Rama Rao attending as a chief guest
The Telangana Rashtra Samitha Vidyarthi Vibhag (TRSV) to hold a meeting today at Telangana Bhavan with the IT and Industries minister KT Rama Rao attending as a chief guest.
State TRSV and other prominent leaders of the committee will take part in the meeting along with at least five members from each constituency.
Students role in the election campaign, TRSV role in future, students in social media promotion and so on are discussed in the meeting, it is learned.