Cyclone 'Titli' kills eight in Andhra Pradesh, causes widespread damage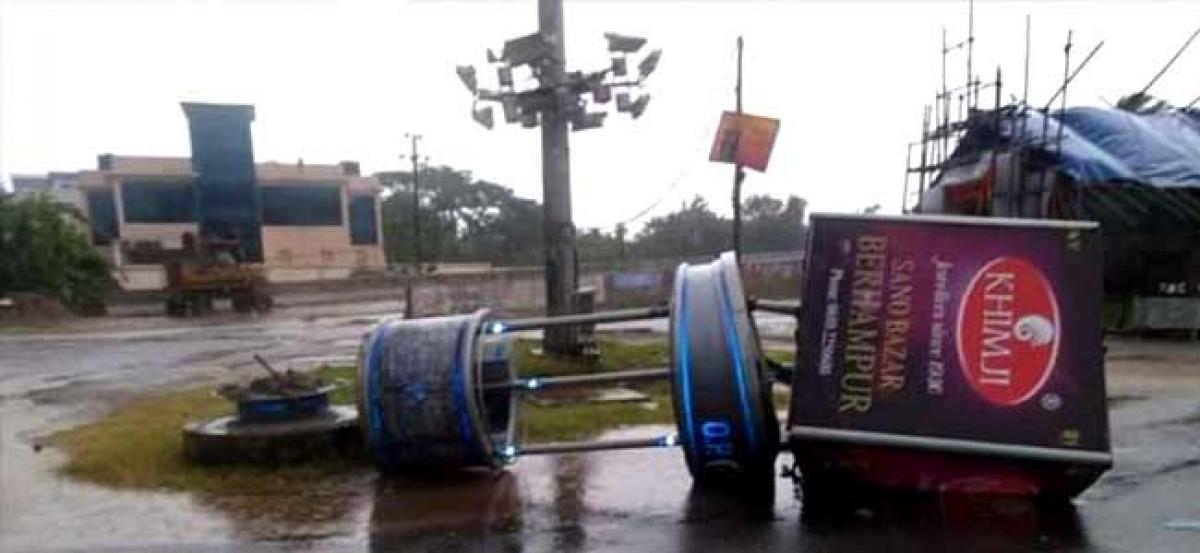 Highlights
The very severe cyclonic storm, Titli, left eight people dead, besides causing widespread damage in Srikakulam and Vizianagaram districts of north coastal Andhra Pradesh Thursday, the State Disaster Management Authority SDMA said
The "very severe" cyclonic storm, "Titli", left eight people dead, besides causing widespread damage in Srikakulam and Vizianagaram districts of north coastal Andhra Pradesh Thursday, the State Disaster Management Authority (SDMA) said.
The cyclone threw normal life out of gear as heavy to very heavy rains started lashing the two districts since late Wednesday night.
Eight people were killed in different storm-related incidents.
While a 62-year-old woman died at Gudivada Agraharam village after an uprooted tree fell on her, a 55-year-old man died in a house collapse at Rotanasa village in Srikakulam district, the SDMA said.
The Chief Minister's Office (CMO) informed that six fishermen, who had put out to sea, were killed.
Of the 67 fishing boats that had ventured into the sea over the last few days from Kakinada in East Godavari district, 65 had returned to the shore safely, the CMO said.
Efforts were on to bring back the remaining two boats safely, it added in a release.
The road network suffered extensive damage in Srikakulam district, while the power distribution network was also vastly affected.
More than 2,000 electric poles were uprooted by strong winds.
The Eastern Power Distribution Company that caters to the electricity needs of the north coastal districts reported that the power distribution system for 4,319 villages and six towns was affected in Srikakulam district.
Traffic on the Chennai-Kolkata National Highway was also hit at places like Tekkali due to uprooted trees.
The telecommunication network in the district has also been hit.
The South Central Railway, as well as the East Coast Railway, cancelled several trains while some were terminated midway.
A few express trains were diverted via other regions.
Horticulture crops suffered extensive damage in Srikakulam district while paddy suffered damage in Vizianagaram.
Coconut plantations, banana and mango trees were the worst hit in the "very severe" cyclonic storm, according to a preliminary report prepared by the SDMA.
The Palasa, Vajrapukottur, Nandigam areas recorded 28.02 cm of rainfall followed by Kotabommali (24.82 cm), Santabommali (24.42 cm), Itchapuram (23.76 cm) and Tekkali (23.46 cm).
The other mandals in Srikakulam district recorded rainfall ranging from 2 cm to 13.26 cm, the CMO said.