Bogus voters: Authorities sway to action, delete wrong entries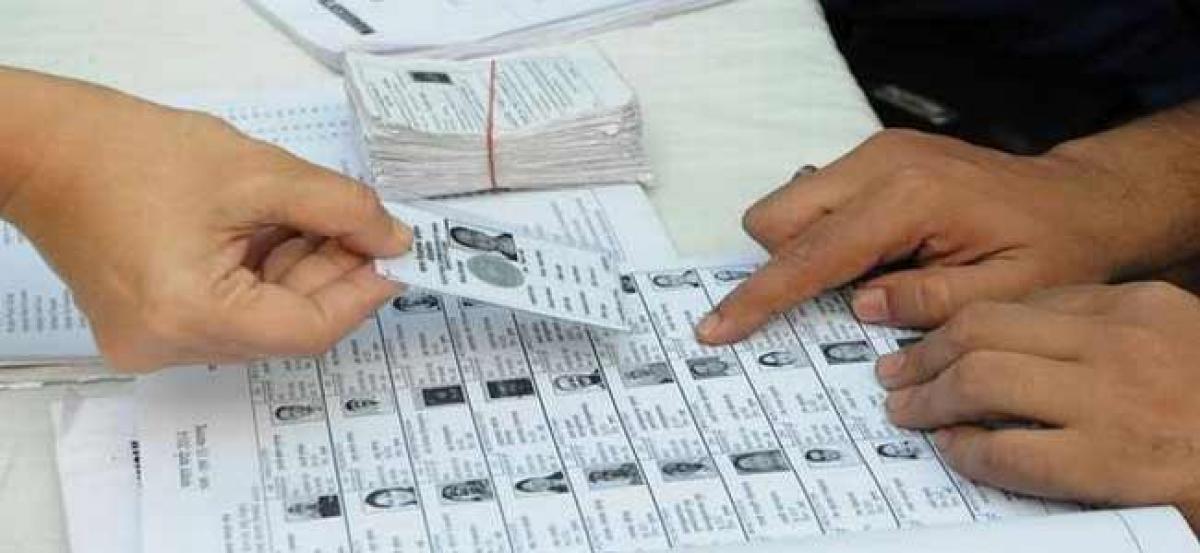 Highlights
In the fallout of bogus voters being enrolled in the electoral lists and complaints filling in from various quarters, the election authorities sway into action on Monday to rectify the anomaliesIn Hayathnagar in LB Nagar constituency where more than 180 votes were registered in a particular house No 541458, the organisers took stock of the situation and deleted all the wrong entries
HYDERABAD: In the fallout of bogus voters being enrolled in the electoral lists and complaints filling in from various quarters, the election authorities sway into action on Monday to rectify the anomalies.In Hayathnagar in LB Nagar constituency where more than 180 votes were registered in a particular house (No 5-4-1458), the organisers took stock of the situation and deleted all the wrong entries.
Similarly, the officials tossed out multiple entries from Aisper Apartments in Miyapur where more than 70 votes had been registered in one particular flat (No 902/A).
Pointing out to the deep-rooted network, Mohd Feroz Khan, Congress leader, said he himself had brought some 40,000 bogus votes in Nampally with proofs to the notice of the court. "We will have a clear picture once we get a detailed voter list on Tuesday. For instance, bogus voters were enrolled on 11-4-627-1-B house number. This is when there is no house bearing that number," he explained.
Senior officials said they are trying to solve the loopholes in the electoral rolls, as declared by representatives of various political parties."We are revising the rolls as per the norms set by the Election Commission. In the supplementary rolls, all these issues will be addressed and fixed," a GHMC official said.