Sharad Kumar wins Gold Medal at the Asian Para Games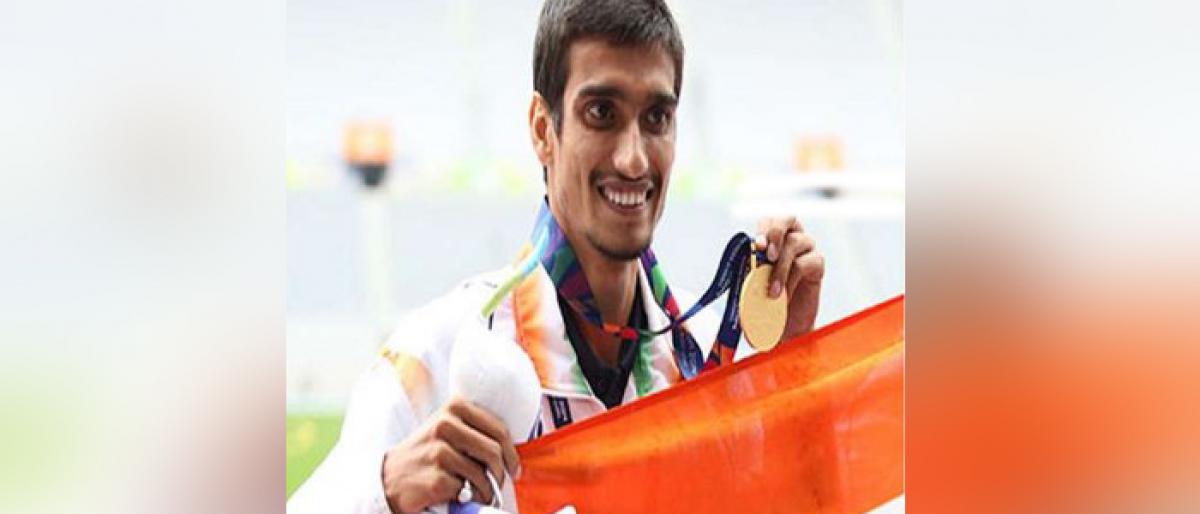 Highlights
Sharad Kumar made our country proud at the Asian Para Games by winning the gold medal in mens high jump T4263 category This is his second successive gold at the Games He criticized Arvind Kejriwalled Delhi government for lack of support
Sharad Kumar made our country proud at the Asian Para Games by winning the gold medal in men's high jump T42/63 category. This is his second successive gold at the Games. He criticized Arvind Kejriwal-led Delhi government for lack of support.
He said, "I've been trying to meet Kejriwal and other ministers to request for rewards that I deserve but there have only been delays and his ministers have no regards for their athletes who bring laurels for the country. Forget about the financial rewards, there is no word of appreciation from anyone in power,"
Recently the Haryana government awarded Rs 3 crore cash for Asian Games gold-winning wrestlers Bajrang Punia and Vonesh Phogat.
The para high jumper added that he would love to play for Haryana instead of Delhi. As the Haryana government provides with best of facilities to the athletes' and admires their achievements. The career is secured there.
He confirmed, "I've written many e-mails, met them but there has been no response - it really affects our training and preparations especially when we are looking at the Tokyo 2020 Paralympics,