Traffic moving with snail pace at many junctions in the city due to sudden rains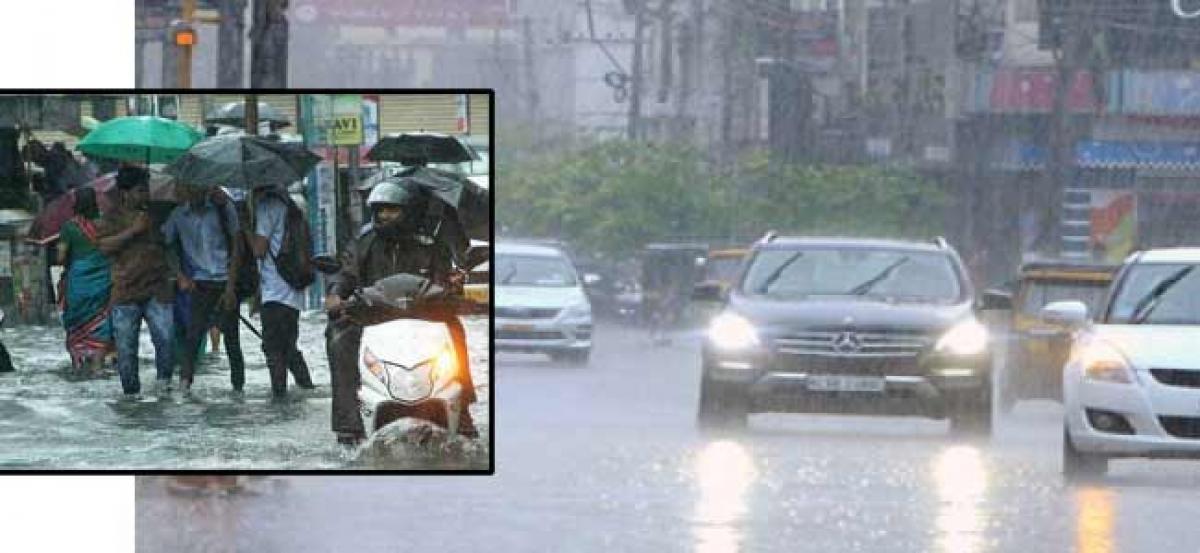 Highlights
With sudden rainfall in different areas of Hyderabad, people are facing many problems As the water logged in the colonies and basties people are facing difficulties in coming out from their houses Krishna nagar in Yousufguda is the worst affected as the rain water is flowing on the road continuously from the morning hours
Hyderabad: With sudden rainfall in different areas of Hyderabad, people are facing many problems. As the water logged in the colonies and basties people are facing difficulties in coming out from their houses. Krishna nagar in Yousufguda is the worst affected as the rain water is flowing on the road continuously from the morning hours.
From the morning hours of Wednesday also mild raining is continuing in several areas of the city including Punjagutta, Ameerpet, Bora banda, JubileeHills, Khairatabad, Nampally, Basheerbagh, Amberpet, Malakpet and Dilsukh nagar areas.
In Bora bonda one person died when he drowned in a nala due to the water flow.
Due to the sudden rains the traffic movement came to a halt in some areas of the city. Traffic moving with a snail pace at many junctions in the entire city. There is a slow movement of traffic at Punjagutta, Ameerpet, Erragadda, Abids, Koti, Malakpet, Patny centre and other parts of the city.
Traffic police and GHMC staff working for the free movement of the traffic by reducing the water logging on the roads in many parts of the city.