Madhavi who attacked by her father at Erragadda discharged from Hospital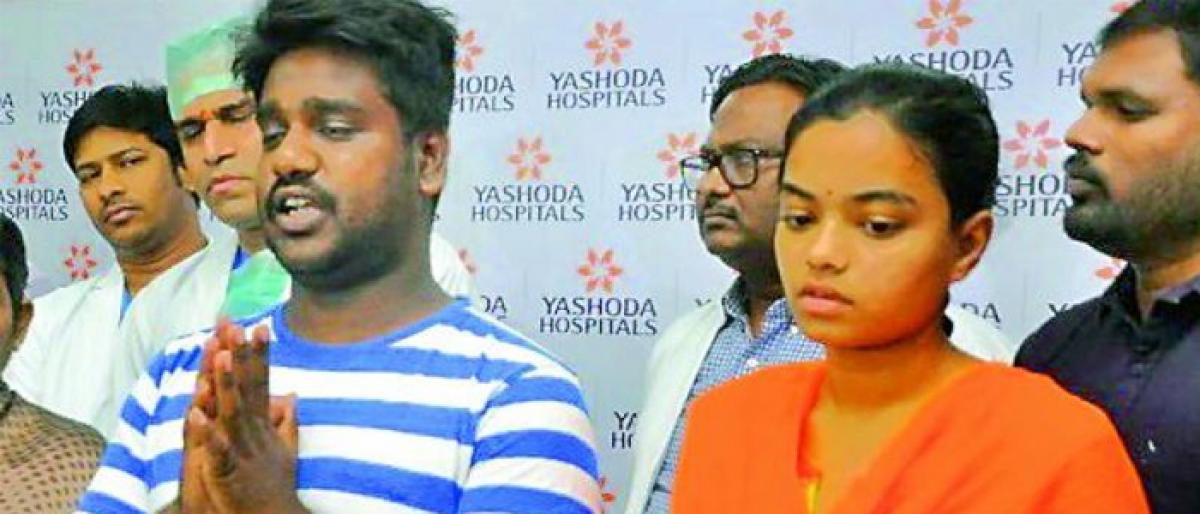 Highlights
Nearly a month after the attack by her father, Madhavi was discharged from Yashoda Hospital in Somajiguda on Wednesday evening
Hyderabad: Nearly a month after the attack by her father, Madhavi was discharged from Yashoda Hospital in Somajiguda on Wednesday evening.
Madhavi has been brutally attacked by her father Manoharachary on September 19 for marrying B Sandeep of another caste.
She got admitted to hospital with deep cuts over face and neck and suffered total amputation of the left hand. "As the hospital is equipped with full infrastructure, she was saved," said Dr Devender Singh, chief Vascular Surgeon.
"It took eight hours to perform surgery on her face, neck and hand. She got recovered very soon and needs some time to get to recover completely," said the doctor.
Madhavi who was discharged still expects a threat for her father who is in jail. However, the police said that Chari will continue to remain in jail as bail was denied.