Only Congress can develop Telangana: Jagga Reddy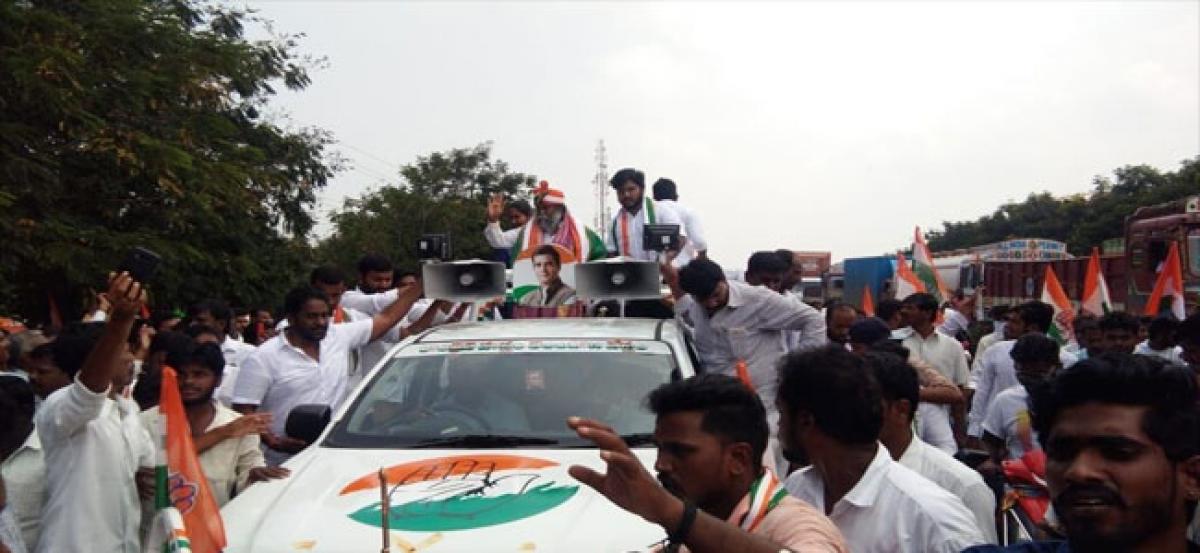 Highlights
Grand alliance Mahakutami candidate Turpu Jayaprakash Reddy alias Jagga Reddy began his election campaign with a huge rally here on Wednesday after offering special prayers at Gadda Varasiddhi Vinayaka Temple
Sangareddy: Grand alliance (Mahakutami) candidate Turpu Jayaprakash Reddy alias Jagga Reddy began his election campaign with a huge rally here on Wednesday after offering special prayers at Gadda Varasiddhi Vinayaka Temple. He was given a grand welcome by the constituents of Sangareddy. Speaking on the occasion, he criticized TRS government for its failure to fulfill the promises made during the last elections. He said that people no longer trust K Chandrashekar Rao and that his party has lost credibility.
Referring to the Congress manifesto, which was released by its President Uttam Kumar Reddy on Tuesday as a people-friendly manifesto, he said that it has schemes for all sections of people. Farmer loans of up to two lakhs will be waived at one go, he said.
Unemployed will be given an allowance of Rs 3,000, and homeless will get a loan of about five lakhs for constructing their houses, he said, and added that as soon as Congress comes to power, an enquiry will be conducted on the corruption committed by the TRS. Only Congress can develop the state, he further added. Congress activists also conducted celebrations by hoisting their party flags in 130 villages in the constituency last week.