Organ recipients waitlist lengthy despite multiple organ donors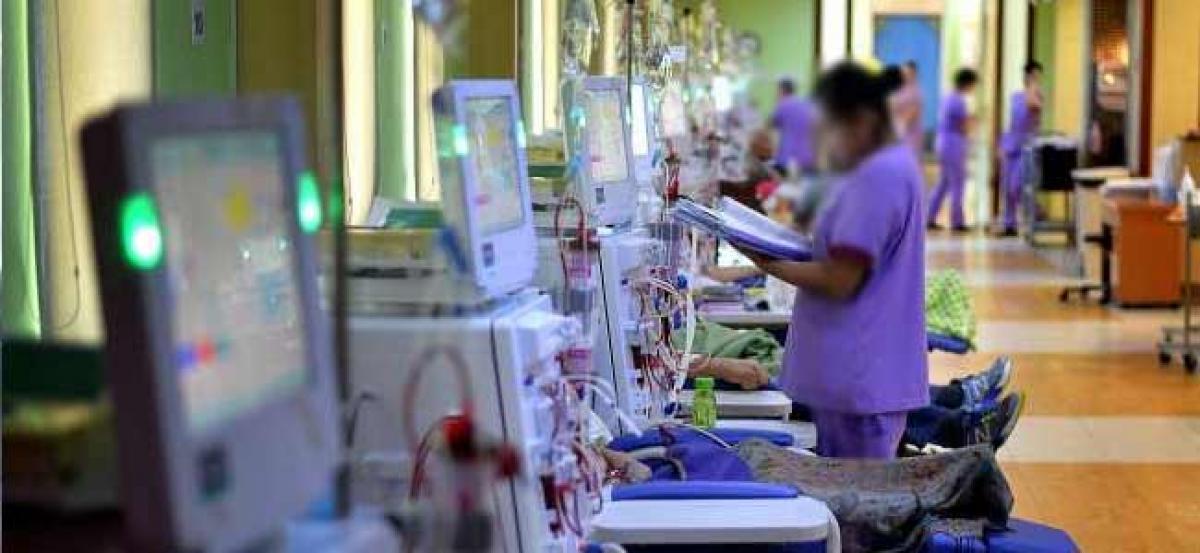 Highlights
Medical experts say that the number of recipients on the waitlist for receiving an organ is alarming, even though there has been a major progress in the count of organ donors According to official records, the count of organ donors registered under the states Jeevandan programme this year has increased to 135 till October from 41 in 2013
HYDERABAD: Medical experts say that the number of recipients on the waitlist for receiving an organ is alarming, even though there has been a major progress in the count of organ donors. According to official records, the count of organ donors registered under the state's Jeevandan programme this year has increased to 135 (till October) from 41 in 2013. Despite the improvement, there are a large number of organ recipients on the waitlist, some of the reasons being transportation difficulties, limited awareness, improper harvesting and non-optimal utilisation of organs.
Compared to other states, the situation of Telangana is better off, although doctors say that there is a lot more work that is needed to be done for growth in this regard. There are 2,250 patients on the waitlist for kidney in Telangana (highest among all organs) as per the Jeevandan records. Trying to make the current condition better, members of the Indian Society for Heart and Lung Transplantation tabled a list of proposals before the central health ministry, in hopes that their recommendations would be put into practice soon. "While on the one hand we are promoting organ donation, it is sad to see that many of these organs are often not properly utilised. At present, due to poor maintenance of donors, only 5% of the lungs and 20% of hearts harvested can be used," said Dr A G K Gokhale, the president of the society that calls for strengthening of the National Organ & Tissue Transplant Organisation (NOTTO).
Dr Sanjay Pandey, who is a consultant urology and renal transplant surgeon in Mumbai said, "Society's awareness about transplants is still very low. A lot of people still think that dialysis is a cure, while it is only a stop gap therapy. Patients continue to be on dialysis for long periods either because the families are not ready to donate or they are governed by certain myths, which we need to shatter."
Attention must be drawn to the need for organ donation awareness and the benefits of transplantation.