Mahakutami leaders and party workers did agitation infront of CBI Office in Hyderabad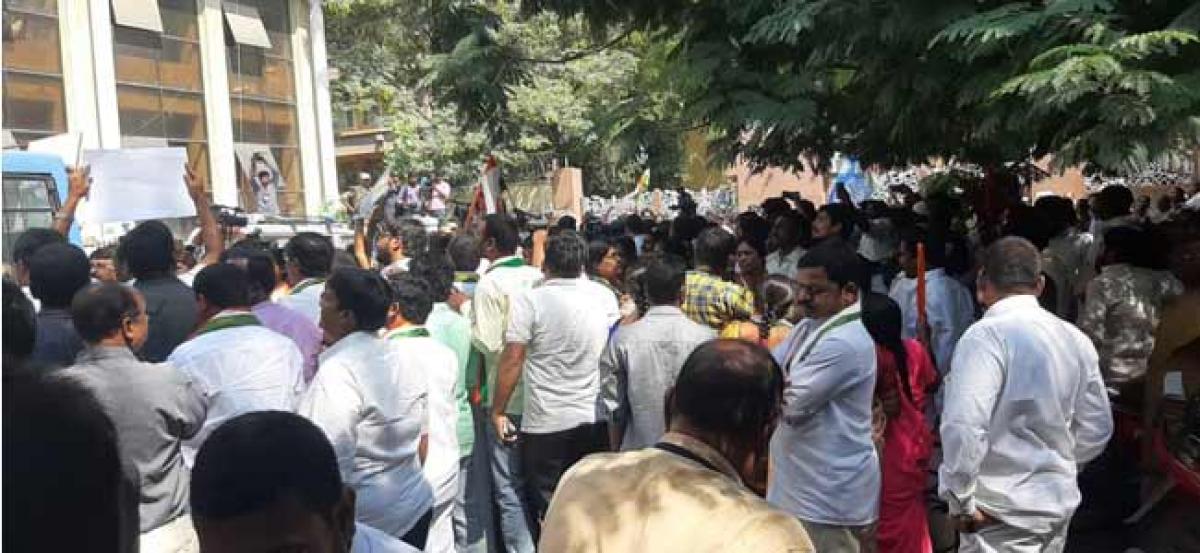 Highlights
With the slogan CBI BACHAO, and the decisions of ruling Central government on CBI Office, Mahakutami leaders and their party workers agitated infront of CBI Office at Koti
Hyderabad: With the slogan CBI BACHAO, and the decisions of ruling Central government on CBI Office, Mahakutami leaders and their party workers agitated infront of CBI Office at Koti.
AICC Secretary Bose Raju, Srinivasa, Madhu Yashki Goud, V Hanumantha Rao, Anjan Kumar Yadav, CPI Secretary Chada VenkatvReddy and TDP leaders and party workers did agitations before the office.They slammed the BJP government for destabilising the country's highest Investigative Agency with its vested political interests and decisions.
As the Indian National Congress gave a call to agitate before all the CBI offices all over the country, respective states and city police made tight security arrangements to meet any untoward incident.