Fake godman booked on charges of sexually exploiting girls with drugs in Hyderabad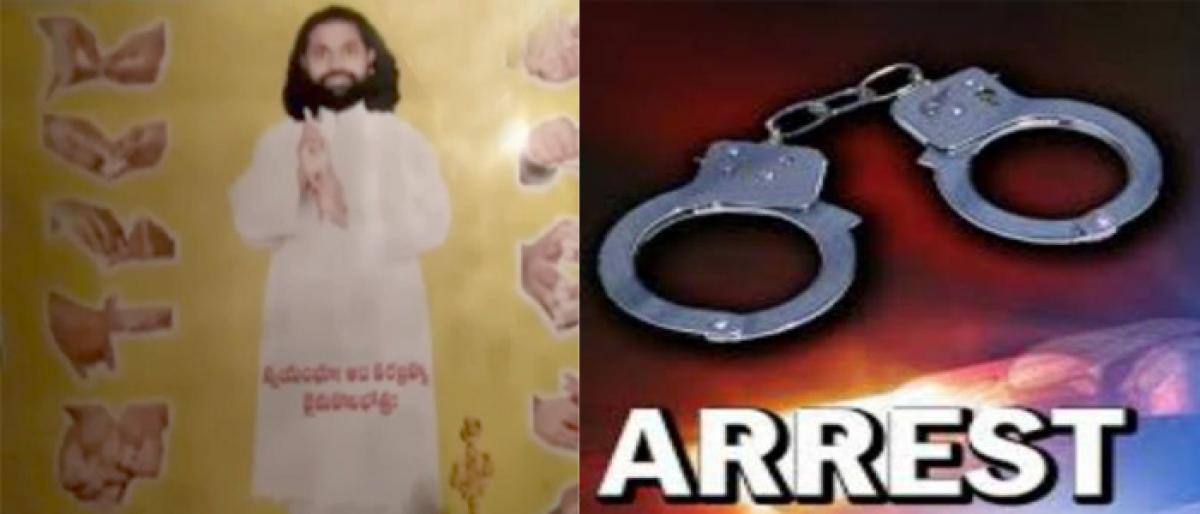 Highlights
A selfstyled godman was booked under sexual harassment case in Medchal for exploiting girls after offering them drugs under Keesaragutta police station limits
A self-styled godman was booked under sexual harassment case in Medchal for exploiting girls after offering them drugs under Keesaragutta police station limits.
As per reports, the godman would make the girls addicted to drugs and then assaults them sexually. It came to light after the girl's parents' and Hindu Vahini leaders staged a protest at the Ashram on learning the allegations being raised by the girls against the godman.
The Hindu Vahini leaders alleged that the girls visit the Ashram to get peace where the accused made them addicted to drugs. "Many of the girls have ended their lives due to the harassment of the baba," the leaders said.