Techie turns Robber uses Toy Gun to Loot Bank. Arrested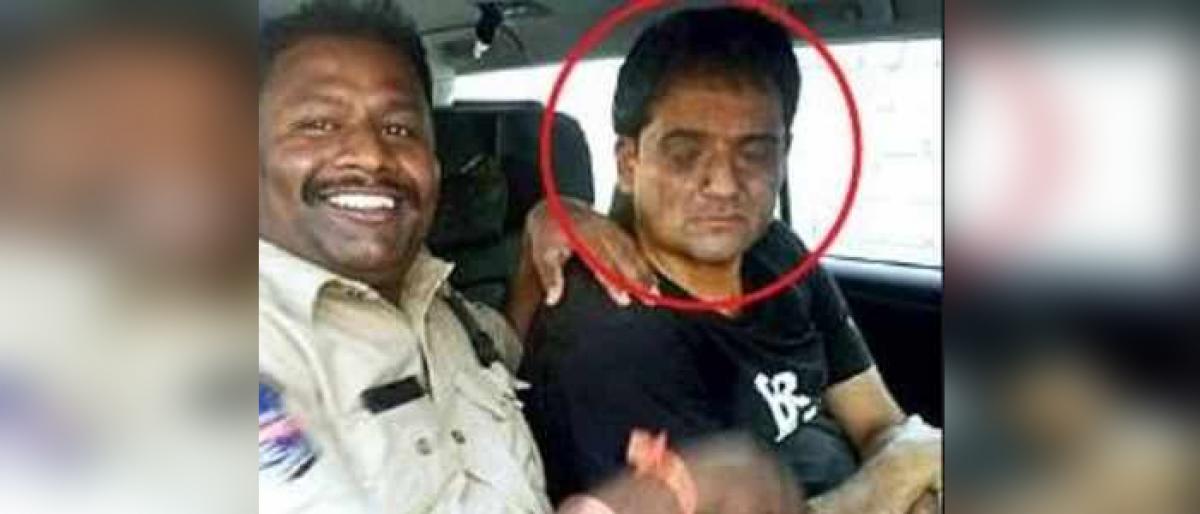 Highlights
The accused David Praveen, 45, a former employee with Wipro in the city Was arrested in Hyderabad after he attempted to rob a bank by brandishing a toy pistol on MondayThe accused said that he had lost his job around four months ago and resorted to the move, to feed his family
The accused David Praveen, 45, a former employee with Wipro in the city Was arrested in Hyderabad after he attempted to rob a bank by brandishing a toy pistol on Monday.The accused said that he had lost his job around four months ago and resorted to the move, to feed his family.
Police said that David wore a Burqa and entered Karur Vysya Bank at Manikonda, at around 3:30pm. On entering the branch he approached the cashier and pulled out the dummy fire arm and demanded cash. In addition to the fire arm he was also carrying a knife, an acid bottle and a dummy Bomb.
Panicked Manager, ran out of his cabin alerting other staff, Praveen then threatened the staff with the weapons he was carrying and screamed lie down. He assaulted the cashier and forcibly took away 2.5 lakhs cash from his cabin. Raidurgam inspector. M. Ram Babu said. Bank officials and people followed him and pelted stones at him, despite David threatening to throw dummy bomb on him. He was cornered and caught around 200 meters away from the bank,the mob surrounded him and pinned him down and later handed over him to the police according to the media reports.
The police also had to offer him first aid and medical treatment as he received injuries from the attack. The accused said that he had lost his job around 4 months back and he was resorted to move, to feed his family.He, told the police that till 4 months ago he worked at Wipro office in Hyderabad as an Assistant Manager. Four months ago he joined some other company but the new management did not pay him the salary and Praveen claimed that he could not pay rent and also family pressures were mounting on him. To come out of the financial crisis, David cracked a plan to a rob a bank.Madhapur ACP N Shyam Prasad Rao said.
A case of Robbery was registered against the accused under the sec 392 of the Indian penal code ( IPC) based on a complaint by the Branch Manager of the Bank.