Titli cyclone caused heavy damage to all 22 sectors in Srikakulam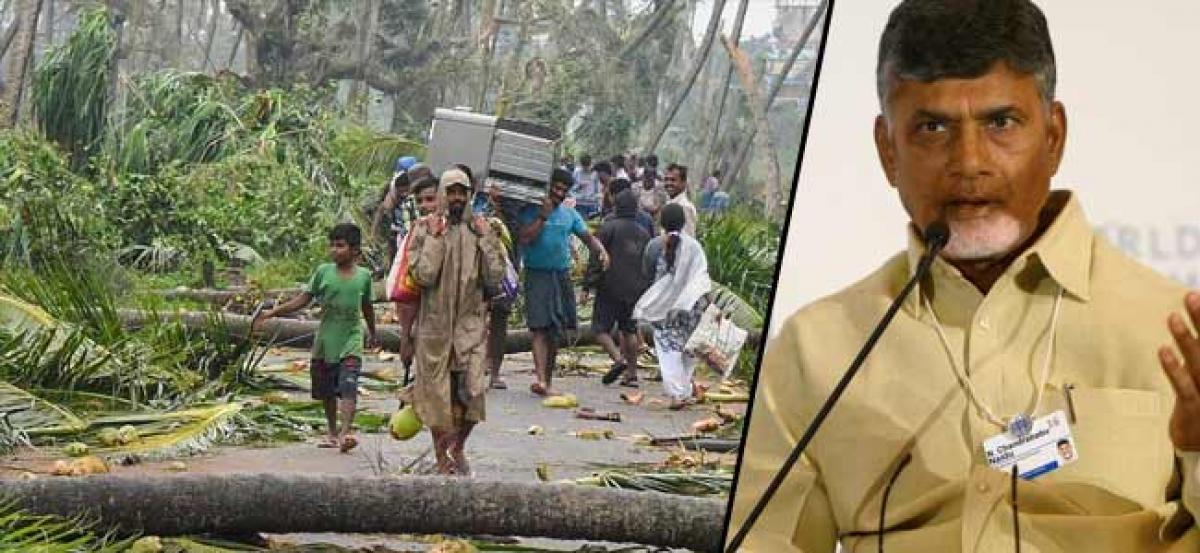 Highlights
Titli cyclone caused heavy damage to all 22 sectors in Srikakulam district Total 157 officials teams enumerated all types of damages from 13 October As per final list total 422 lakh people affected due to Titli cyclone Total damage worth estimated as for all 22 sectors as Rs 252106 crore
Srikakulam: Titli cyclone caused heavy damage to all 22 sectors in Srikakulam district. Total 157 officials' teams enumerated all types of damages from 13 October. As per final list total 4.22 lakh people affected due to Titli cyclone. Total damage worth estimated as for all 22 sectors as Rs 2521.06 crore.

Out of all 22 sectors power field damage is high and it was estimated as Rs 505 crore. Total 4,319 villages affected as power supply stopped for two weeks due damage of poles and power sub-stations. Total 50,988 houses damaged in all mandals and loss was estimated as Rs 444 crore. Loss for roads under R&B department is estimated as Rs 402 crore. Loss of horticulture crops is Rs 179 crore. For agriculture crops loss was estimated as Rs 159 crore. Loss for industrial sector is Rs 143 crore. Payment of compensation for deceased persons kin as Rs 72 lakh.
Loss of cattle is Rs 39.32 crore, for panchayat Raj department loss is Rs 210.92 crore. For Municipal department loss estimated as Rs 10.94 crore. Loss for minor irrigation is Rs 69.41 crore, major irrigation loss is Rs 33.37 crore. For all other departments like fisheries, medical, rural water supply, school education loss also considerable.
Chief Minister, N. Chandrababu Naidu will distribute compensation amount to Titli cyclone victims at Palasa on 1 November. On the same day compensation amount will be distributed to all affected people in all other mandals. CM will address in a public meeting at Palasa on the same day. District officials prepared final lists of victims who lost their houses, crops etc.