Cultural Ties: AP police not deployed in Telangana for the assembly polls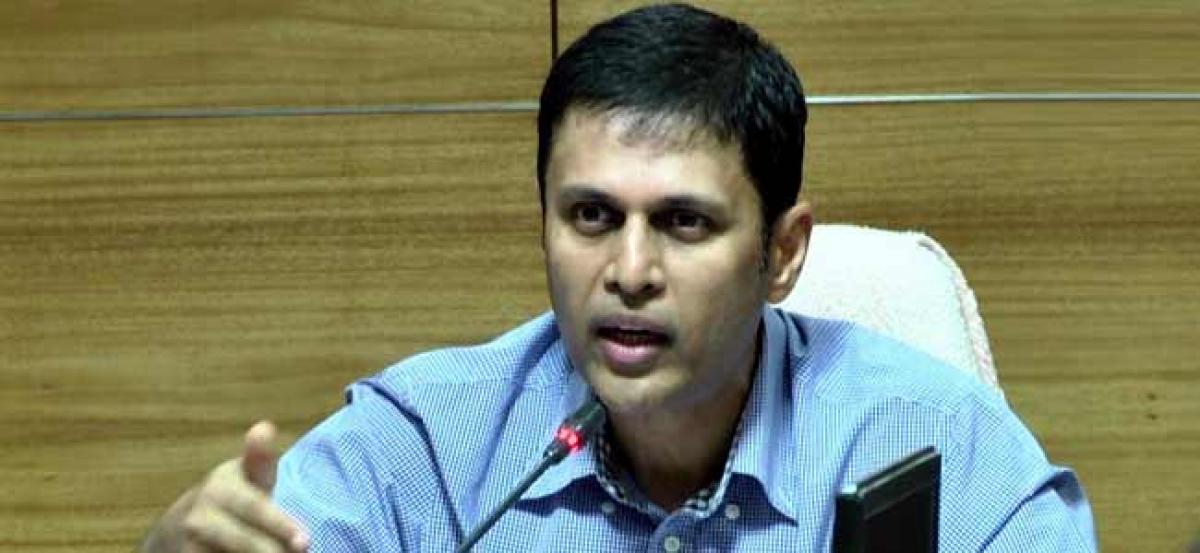 Highlights
On Tuesday Rajat Kumar the Telangana Chief Electoral Officer CEO said that, the election authorities have not asked the government of Andhra Pradesh for police deployment in Telangana regarding the ensuing Assembly polls with a view of close cultural ties between the two Telugu states
HYDERABAD: On Tuesday Rajat Kumar the Telangana Chief Electoral Officer (CEO) said that, the election authorities have not asked the government of Andhra Pradesh for police deployment in Telangana regarding the ensuing Assembly polls with a view of close cultural ties between the two Telugu states.
"Police personnel from AP are Telugu speaking, and there is a possibility of interaction with locals and they may have relatives too. Similarly, we do not deploy police personnel from Karnataka in Maharashtra and vice versa. We have not asked Chhattisgarh too as it is also going to polls. For the Telangana polls, we have requested forces from neighbouring states like Odisha, Maharashtra, Karnataka, Kerala and Tamil Nadu," Rajat Kumar said.
The decision to not seek forces from AP was not related to the complaint that was registered by the Telangana Rashtra Samithi (TRS) and BJP against the AP intelligence sleuths' involvement in Telangana, Rajat Kumar said, "It is an unrelated issue. We have asked for forces based on our requirement and considered states that wouldn't impact the electoral process."
And as of about the complaint of AP intelligence sleuths deploying their personnel for the distribution of cash, Rajat said, "Both AP and Telangana directors general of police submitted their replies. They said in reply that police are here on official duty and no money was recovered from them."
The CEO has directed the district collectors and the election officers to take necessary action as per law the against those who are causing disturbances and obstruction to any public meeting.