Delayed: Construction of the Hyderabad bus shelters to be completed soon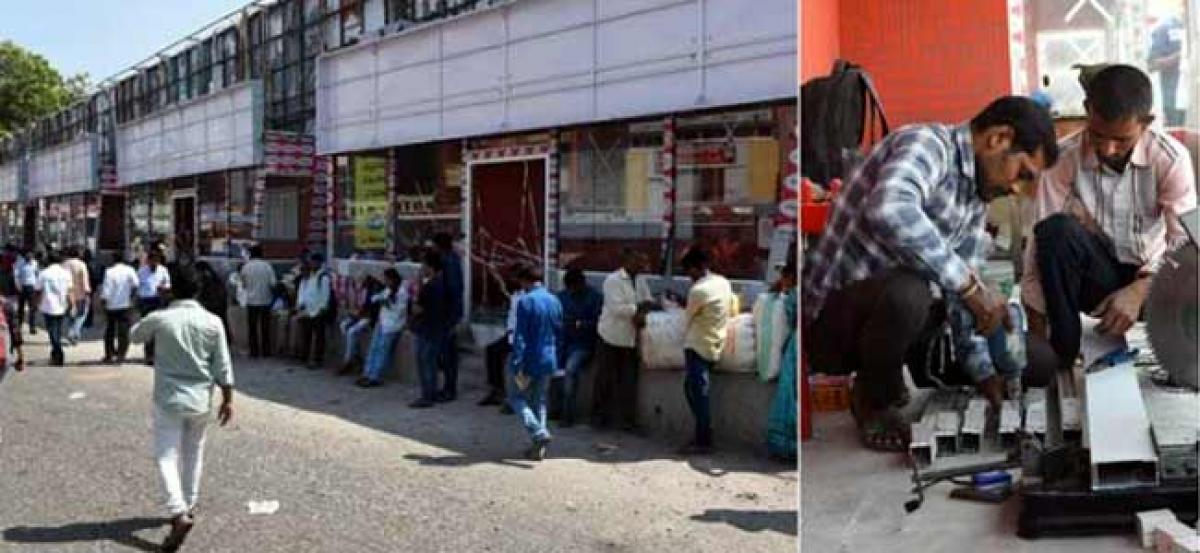 Highlights
The construction of the bus shelters in many parts of the city will be going on for quite some more time, as the work being done seems to be crawling The Greater Hyderabad Municipal Corporation GHMC has stepped up into a compromising agreement with four agencies early this year regarding the construction of 826 bus shelters, which include a few airconditioned type
HYDERABAD: The construction of the bus shelters in many parts of the city will be going on for quite some more time, as the work being done seems to be crawling. The Greater Hyderabad Municipal Corporation (GHMC) has stepped up into a compromising agreement with four agencies early this year regarding the construction of 826 bus shelters, which include a few air-conditioned type.
Considering the size and the facilities that are going to be offered at the bus shelters, they have been divided into four grades. Excluding the seating and passenger information systems, these bus shelters will be equipped with toilets for men and women, Wi-Fi, water dispensing units, mobile charging points and surveillance cameras along with other facilities.
The first of the multi-utility air-conditioned modern bus shelters was inaugurated by Municipal Administration and Urban Development Minister KT Rama Rao on May 22 at Shilparamam. The bus shelter is equipped with a baby feeding room, coffee vending machine, kiosks and even an SOS button.
A limited number of AC bus shelters were launched in Kukatpally, Khairatabad and a few other areas, while non-AC bus shelters were being constructed in different areas, things slowed down after about 150 bus shelters were constructed. And it has been constant so far.
According to the agreement, the agencies had to complete the construction works within 180 days from the date of taking possession of the sites. The cost of each bus shelter ranges from Rs 90,000 to over Rs 2 lakh.
The idea behind dividing the shelters into four categories was to ensure that the construction of the bus shelters would be completed in time. As one firm could consume a lot of time for the project. However, there were other reasons too that has delayed the project, a GHMC official said.
A couple of agencies appealed for some relaxations in the agreement, which were turned down. In addition to these, the officials have also gotten busy with the election preparations as well, he said.