Telangana Congress to release its first candidates list on 2nd November in Delhi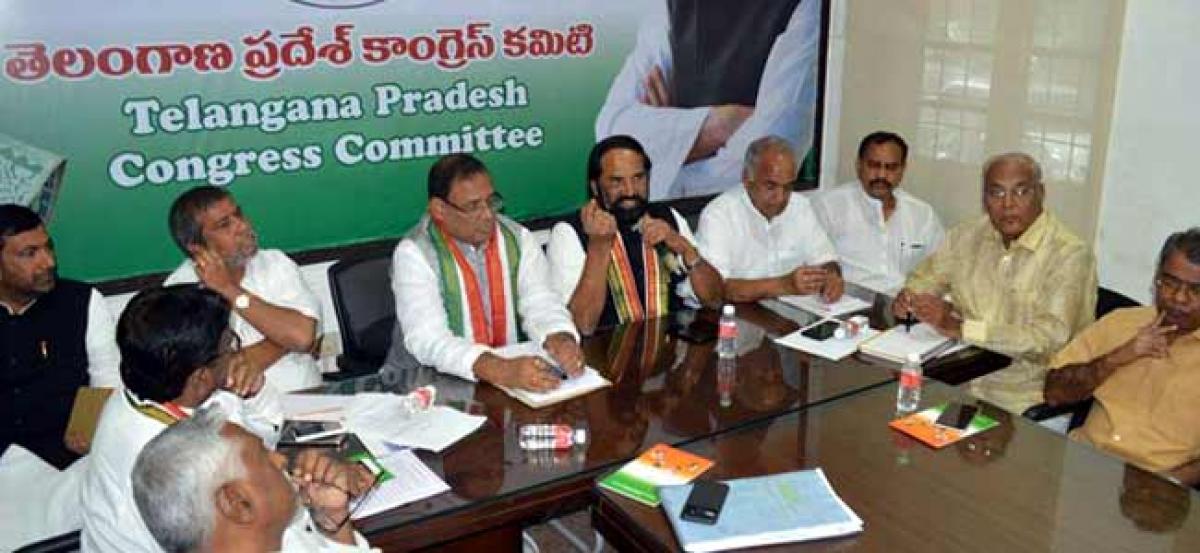 Highlights
On the 2nd of November the Telangana Congress will be announcing its first list of about 60 candidates A meeting of the partys central election committee which is headed by Rahul Gandhi the party president shall be held on Thursday in New Delhi the list, forwarded by the Telangana Congress, will be inspected
HYDERABAD: On the 2nd of November the Telangana Congress will be announcing its first list of about 60 candidates. A meeting of the party's central election committee which is headed by Rahul Gandhi the party president shall be held on Thursday in New Delhi the list, forwarded by the Telangana Congress, will be inspected.
Among those who will be taking the decision are expected to be the former Congress president Sonia Gandhi, senior Congress leaders Mukul Wasnik, Ahmed Patel, RC Khuntia, Ashok Gehlot, TPCC president N Uttam Kumar Reddy, and K Jana Reddy.
On Wednesday while interacting with the reporters at Gandhi Bhavan, Narayan Reddy said that the party will release its candidate list in two parts with the second list expected to be releasing towards the end of the first week of November or at the beginning of the second week.
The first part of the list will be comprised of all party MLAs who were the members of the recently dissolved Telangana Legislative Assembly. Having won 21 seats in the 2014 Assembly elections, Congress was left with only 12 members in the House after defections to the ruling Telangana Rashtra Samithi.
Narayan Reddy also said that the party has come to an understanding of sharing the seats with its allies such as, TDP, TJS and Communist Party of India.