Mahakutami in Delhi to finalise seat sharing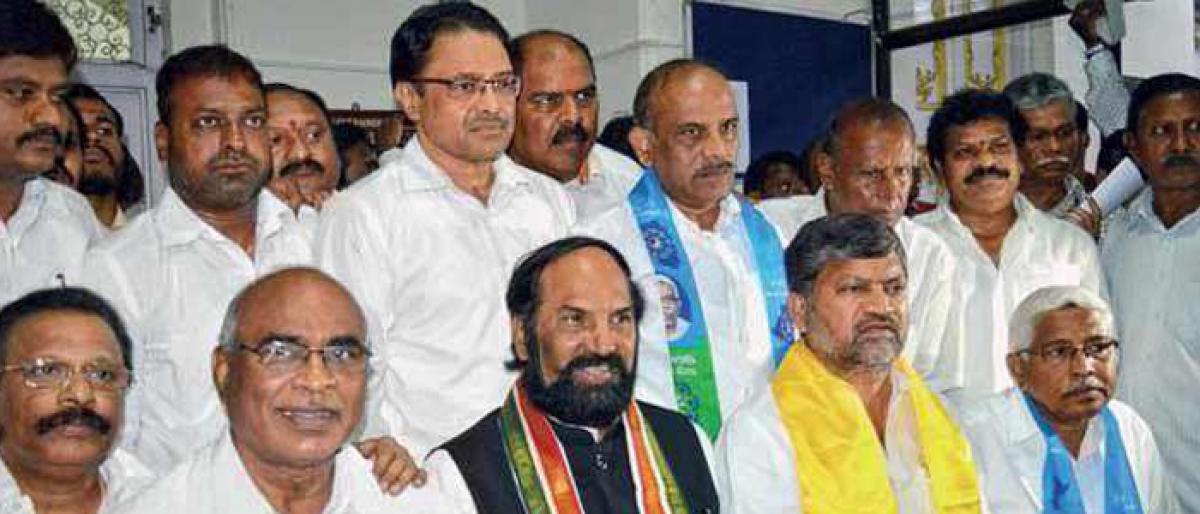 Highlights
The Mahakutami comprising of TDP, TJS, Congress and CPI leaders landed in Delhi to discuss seatsharing on Thursday
The Mahakutami comprising of TDP, TJS, Congress and CPI leaders landed in Delhi to discuss seat-sharing on Thursday.
While the Congress agreed to offer 14 seats to TDP, the party is now reportedly demanding 18 seats, it is learned. To discuss over it, the TDP chief N Chandrababu Naidu headed to Delhi to meet AICC chief Rahul Gandhi.
However, TJS led by Kondadaram is also upset over the Congress as it agreed to offer only 8 seats of 12 which the TJS demanded of. Kondadaram will also meet Rahul Gandhi tomorrow to finalise it.
CPI which is also a part of the grand alliance is learned to have agreed to contest from the four seats which the Congress offered.