Rahul Gandhi confirms 14 seats for TDP, eight for TJS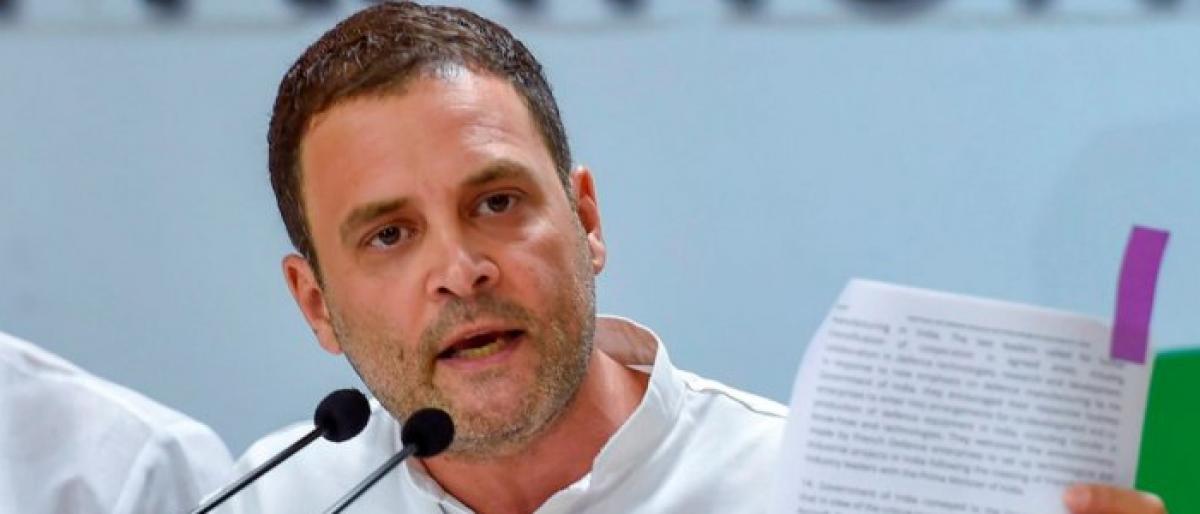 Highlights
The controversial seatsharing deal with Telangana TDP and M Kodandarams TJS has stepped further with Congress president Rahul Gandhi nodding to leave 14 seats for TTDP and eight for TJS as part of Prajakutami
HYDERABAD: The controversial seat-sharing deal with Telangana TDP and M Kodandaram's TJS has stepped further with Congress president Rahul Gandhi nodding to leave 14 seats for TTDP and eight for TJS as part of Prajakutami.
The seats to be shared with CPI, another tied partner, are likely to be finalised in a day or two. TDP national president N Chandrababu Naidu is likely to meet Rahul in Delhi on Thursday, while Kodandaram is ready to call on Rahul on Friday."The grand alliance has been clinched and its victory march has started to put an end to the aristocratic KCR family rule. The Congress-led grand alliance will work towards transforming the state into a 'bangaru Telangana,' which KCR-led TRS government has failed to provide. Rahul has asked Telangana Congress leadership to take all 'anti-KCR' and anti-BJP forces along with them," a source privy to the meeting told media.
The deal came about after TPCC chief Uttam Kumar Reddy and AICC general secretary in charge of Telangana RC Khuntia met Rahul in Delhi on Wednesday.
Sonia Gandhi is expected to address the central election committee meeting of Congress on Thursday to review the party candidates' list finalised by the screening committee. TPCC treasurer Gudur Narayana reddy told reporters in Hyderabad that since ashtami falls on November 1, the first list is likely to be announced on November 2. "The second list is likely to be released by November 10," he said.
Sources said all the near partners are in the know that the seat-sharing deal has been consealed and that they are playing to the gallery to avoid rebel trouble within the respective parties. TTDP chief L Ramana made it clear that seats are not important but defeating KCR-led TRS is the main objective of the grand ties.