BJP second list release triggers internal rift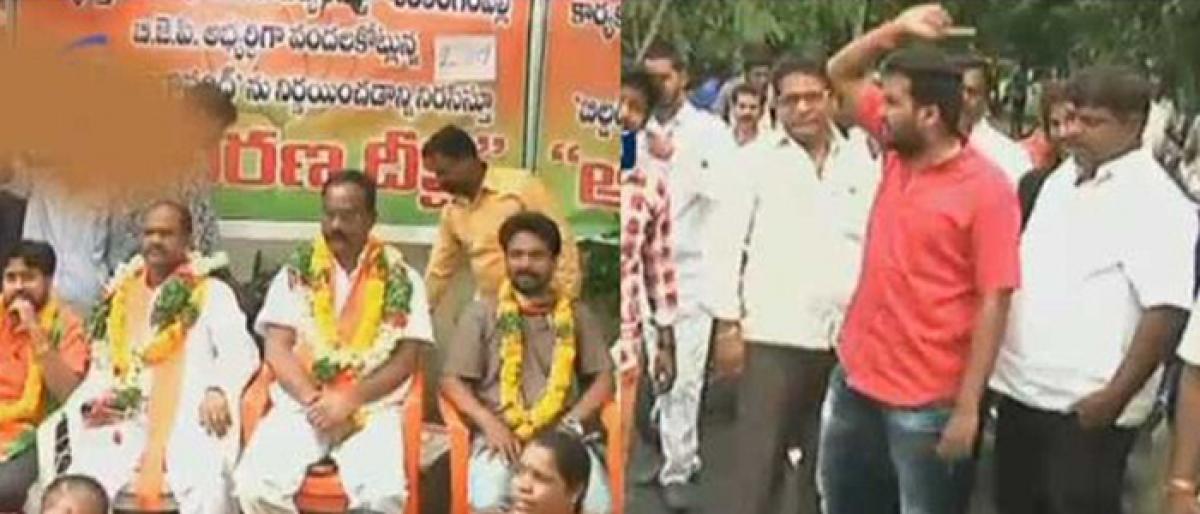 Highlights
The announcement of the second list of candidates by BJP has triggered an internal rift in the party with the protest staged by BJP state representative Naresh at the party office in Hyderabad
The announcement of the second list of candidates by BJP has triggered an internal rift in the party with the protest staged by BJP state representative Naresh at the party office in Hyderabad.
Naresh who is expecting Seri Lingampally ticket was enraged after the party allocated it to Yoganand, who joined the party a few days ago. He also demanded the BJP to explain the reason as to why it offered the ticket to Yoganand.
On the other hand, followers of BJP leader Suryanarayana Gupta attacked the party office in Nizamabad and destroyed the furniture as the Nizamabad ticket has been offered to Yendala Lakshminarayana.