Bollaram police found three missing students of KV in Mumbai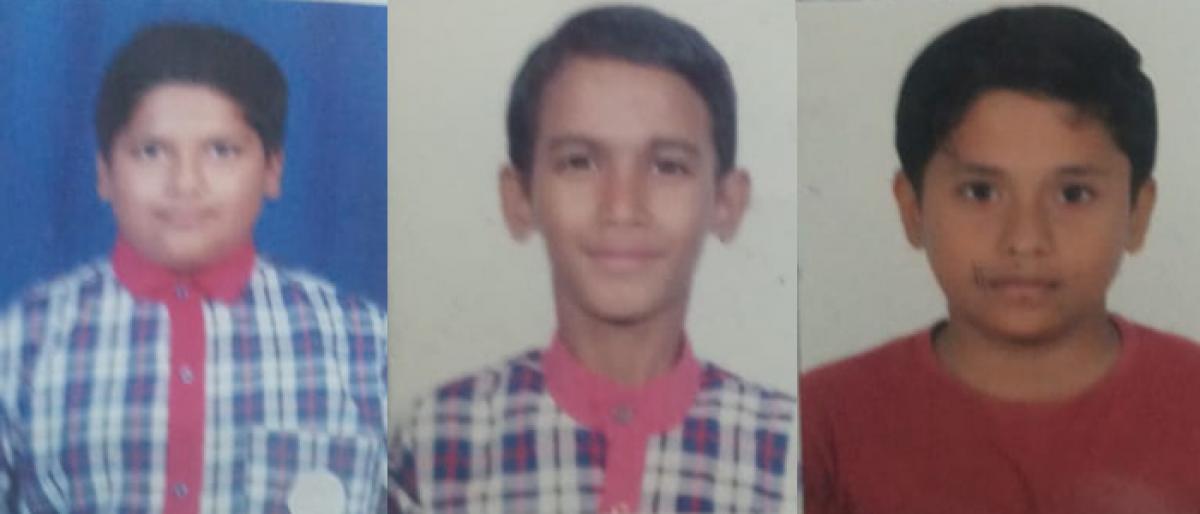 Highlights
Police found the whereabouts of three students in Mumbai who were went missing from Bollaram on Thursday They are studying class 8 in Kendriya Vidyalaya and residents of Alwal Subhash nagar
Police found the whereabouts of three students in Mumbai who were went missing from Bollaram on Thursday. They are studying class 8 in Kendriya Vidyalaya and residents of Alwal Subhash nagar.
They went missing when they came out of their houses by saying they were going to school.Two students after reaching their school parked their cycles in the stand and another student reached by auto. They assembled outside the school and went missing.
Parents of them along with school management complained in Bollaram police station. By filing missing case, police investigated the case and during their investigation found them in Mumbai.