A person burnt his friend alive and absconded with Rs 3 lakh in Yadadri Bhongir district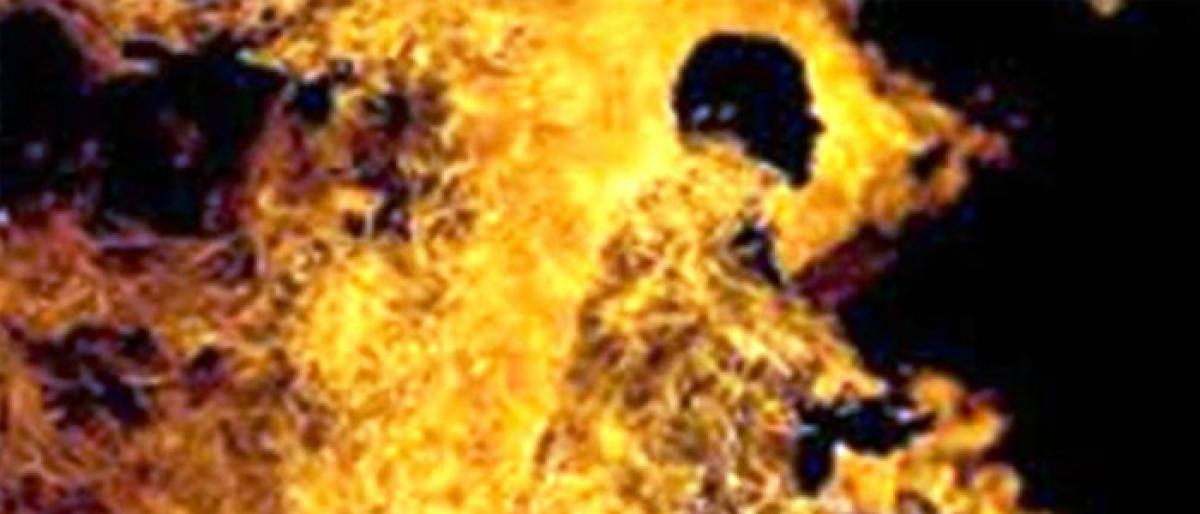 Highlights
In a shocking incident in Yadadri Bhongir district a person by name Vikram burnt his friend According to police, Vikram told his friend Goutham that he will arrange a plot in Mega city venture for low cost
In a shocking incident in Yadadri Bhongir district a person by name Vikram burnt his friend. According to police, Vikram told his friend Goutham that he will arrange a plot in Mega city venture for low cost.
After believing his friend words Goutham with a cash of Rs 3 lakh went along with him. Meanwhile Vikram poured petro on Goutham and burnt him alive. The accused absconded With the money.
With severe injuries when he was fighting the battle with death, locals shifted Goutham to the nearby hospital. While undergoing treatment Goutham dead.By filing a case police are investigating.