Hyderabadi's protest- Illegal killing of Tigress Avni is a Wild Life Crime- It's a Dark Day for theNation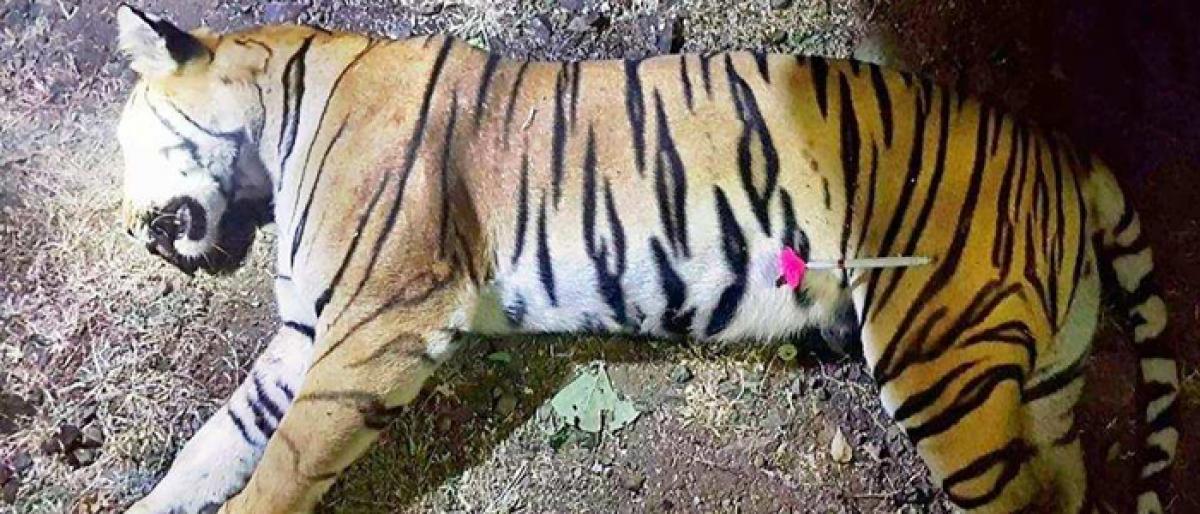 Highlights
Animal Rights activists and over 20 citizens marched a candlelight vigil to protest the killing of T1 tigers Avni at the KBR Park on Sunday
Hyderabad: Animal Rights activists and over 20 citizens marched a candlelight vigil to protest the killing of T-1 tigers Avni at the KBR Park on Sunday.
Holding placards and hoardings brandishing solgans such as India roars for Avni, Wild Life crime is a Dark Day for the Nation. The protestors vowed to put pressure on the government to stop such tragic incidents for vested interests.
We need to stop the killing of tigers. Avni was Branded a Man eater and killed without substantial evidence. We also read that a tranquilliser dart was put in her dead body to substantiate the Hunters claim that they shot the tigress only after after the tranqualising efforts failed. Says Ms Lakshmi Vishwanathan a volunteer of an animal rights organisation.
The protestors also held discussion to spread awareness about animal rights and condemned the killing saying it happened due to the government corporate interest.
Avni, the five year old tigress who was the mother of two nine month old cubs was shot in cold blood in Maharashtra by controversial Hyderabadi Hunter Shafat Ali's son.