GHMC to involve school children to increase voting percentage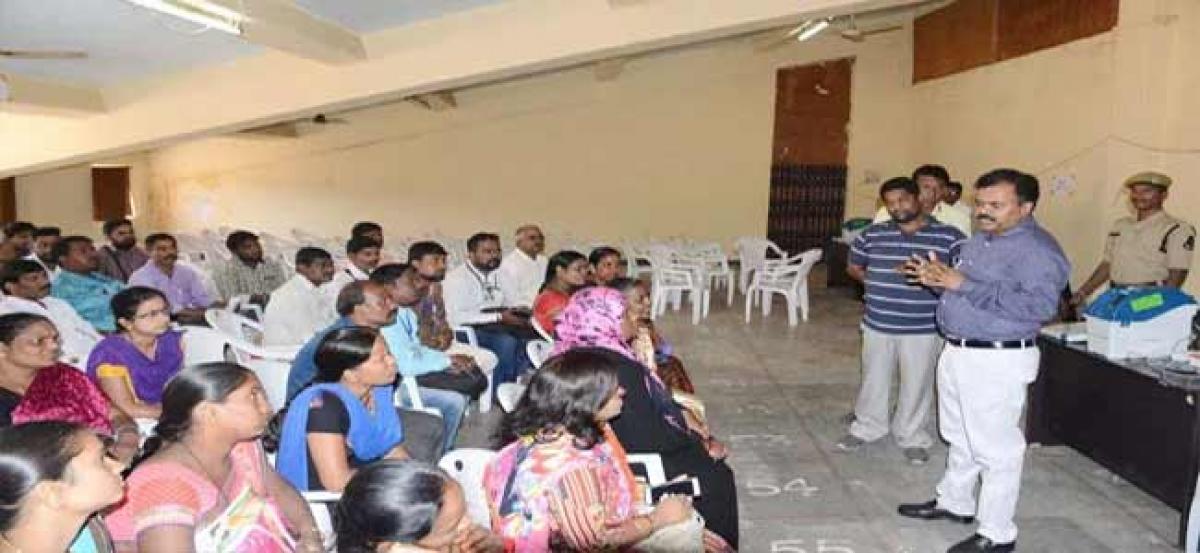 Highlights
The Greater Hyderabad Municipal Corporation GHMC has decided to involve school children to create awareness about the importance of casting vote in next elections
Hyderabad: The Greater Hyderabad Municipal Corporation (GHMC) has decided to involve school children to create awareness about the importance of casting vote in next elections.

In this connection, the GHMC has printed pamphlets in three languages i.e, Urdu, Telugu and English for its onward distribution to the school students in the jurisdiction of Hyderabad District. Around 1,000 schools have been identified duly coordinating with the school managements to join their students in the campaign.

Hence every student will involve their parents duly obtaining their signatures promising them to vote to select the right Government for future development of the city and State and to follow their guidance to be proud to walk on their path. The main aim of the programme involving the students is to increase the polling percentage when compare to that of yester years.

As per the guidelines of the ECI, the GHMC has taken up lot of programmes for accessible elections to increase the polling percentage for the ensuing elections using modernized technology and also created a VAADA app one of its kind in the Country for the first time with which all the voters especially the disabled persons can utilize their franchise with the help of this app on the whole day which is scheduled to be held on 7th December.