HANSINDIA organises 'Draw A Dream' competition in Hyderabad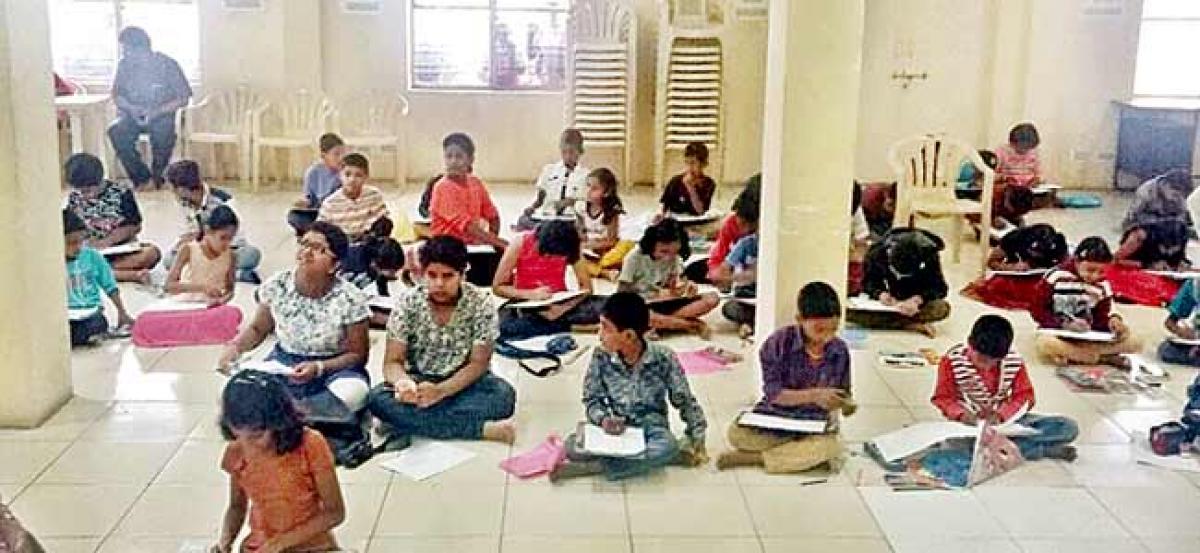 Highlights
A drawing competition Draw A Dream is being organised in Hyderabad on behalf of Delhi Public School, Pallavi Group of Schools and the leading daily The Hans India
Hyderabad: A drawing competition 'Draw A Dream' is being organised in Hyderabad on behalf of Delhi Public School, Pallavi Group of Schools and the leading daily The Hans India.
The preliminary round is scheduled to be held on November 10, 2018 at Pallavi International School from 10 am to 1 pm. Students who won in the second round will be sent to grand finale organised at Delhi Public School in Nacharam. Interested students can take part in the competition tomorrow.
The winners in the drawing competition will be accorded with exciting prizes such as laptops, bicycles and more. For more details call on to +91 8639304863.